Former Top Gear presenters Jeremy Clarkson, Richard Hammond and James May are setting up a new digital media platform for car lovers called DriveTribe, which is set to launch in the autumn.
Media trade publication Variety, which first reported the venture, says it is separate to the new motoring show the trio will premiere on streaming service Amazon Prime - also due this Autumn.
They are working with tech entrepreneur Ernesto Schmitt and former Top Gear executive producer Andy Wilman on DriveTribe, which will be divided into different 'tribes', each with their own look and feel, stars and bloggers.
Clarkson, Hammond and May will produce and curate content - both professional and user-generated - for the different tribes and interact with users on a daily basis.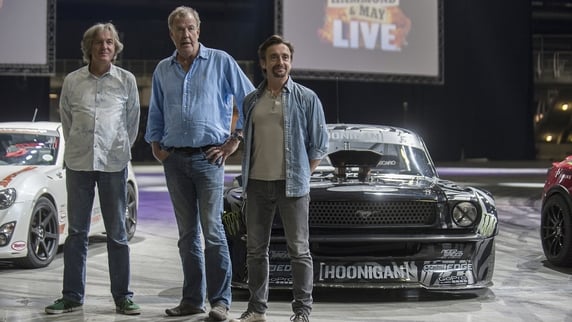 (L-R) Hammond, Clarkson and May - Set for a very busy autumn
Hammond explained to Variety that while he and his colleagues will always make "high-production value long-form TV stuff", they felt the time was right to put their talents and love of cars online in the new venture.
"We are very excited just to get to grips with this thing. We can't wait to see it," he said.
"It presents an opportunity to get to a whole lot of people about a subject about which we are incredibly passionate, occasionally knowledgeable, and often quite stupid. Everything we've learned about it means we have the opportunity to connect with people many times and in many different ways."
In a statement, May described DriveTribe as "pure digital inclusivity". "Some of the world's most endangered tribes - Volvo enthusiasts, for example - will now have a voice as loud as everyone else's," he said.
Clarkson's response, meanwhile, was entirely in character: "I didn't understand DriveTribe until Richard Hammond said it was like YouPorn, only with cars."
The new Top Gear, which includes broadcaster Chris Evans and actor Matt LeBlanc behind the wheel, is expected on BBC Two in the coming weeks and recently filmed in Co Kerry.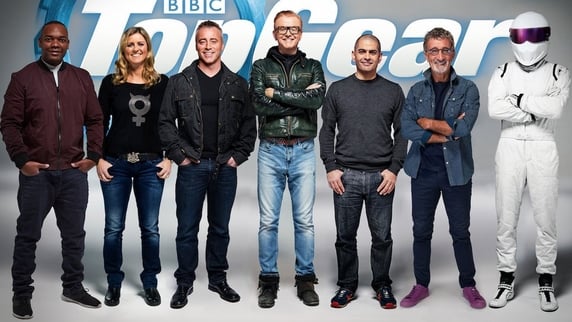 The new Top Gear line-up
Speaking to RTÉ News on location in the West Kerry Gaeltacht, Evans said: "We ended up here because it's over the water. We had to come and film in Ireland: we had to have the Rolls Royce Dawn, we had to have one of the most beautiful backdrops in the world, and we knew the weather was going to be like this [clear blue skies], because it always is, isn't it?"
Former Friends star LeBlanc added: "It was nice - beautiful roads to drive that car on, the people were lovely. I had a really nice time."
The wheel deal: Matt LeBlanc and Chris Evans take to the Wild Atlantic Way for new series of #TopGearhttps://t.co/6meOf0ebba

— RTÉ News (@rtenews) April 16, 2016