Robin Wright has revealed that she fought to be paid the same amount as her House of Cards co-star Kevin Spacey for the show's fourth season.
Wright's character Claire Underwood, the First Lady to Kevin Spacey's President Frank Underwood, took on a much greater role in the Netflix series' latest run and the actress had to fight to see this reflected in her pay check.
"I was like, 'I want to be paid the same as Kevin'," Wright told an audience at the Rockefeller Foundation on Tuesday night.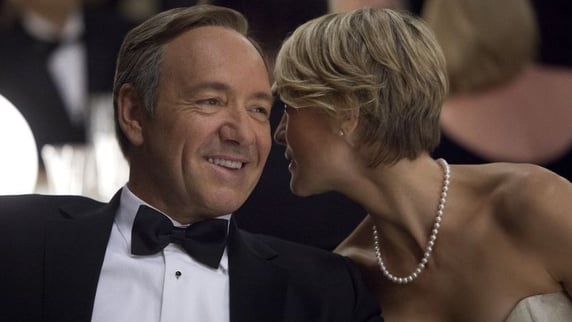 "It was the perfect paradigm. There are very few films or TV shows where the male, the patriarch, and the matriarch are equal. And they are in House of Cards.
"I was looking at the statistics and Claire Underwood's character was more popular than [Frank's] for a period of time. So I capitalized on it. I was like, 'You better pay me or I'm going to go public'. And they did," she added.