There was good news today for fans of the Netflix political drama House of Cards with at least one more year of intrigue and machiavellian backstabbing to look forward to.
However, the show will return without the guiding hand of the show's creator Beau Willmon who has announced that he is bowing out.
After developing the show from the outset and guiding it to Emmy glory, Willimon said he felt it was time to "move on" to other projects.
"I'm grateful to Netflix and MRC, my fellow executive producers, our two incandescent stars Kevin Spacey and Robin Wright, our talented writers, as well as the incredible cast and crew with whom I've had the privilege to work," he said.
"After five years and four seasons, it's time for me to move on to new endeavours, but I'm supremely proud of what we've built together, wish the show much continued success, and leave it in the hands of a very capable team."
Thanks everyone for all the kind words. There's no show without the fans & you're the best fans imaginable. Excited for you all to see S4!

— Beau Willimon (@BeauWillimon) January 29, 2016
Today Netflix paid a warm tribute to Willimon, saying that "As an Academy Award-nominated writer, he made his first foray into television and built a riveting and critically acclaimed series, establishing his place in TV history. The producers, cast and crew join us in wishing Beau the best in his next creative adventure".
The news of his departure has left fans worried about the direction the show might take without his input which was crucial to its success.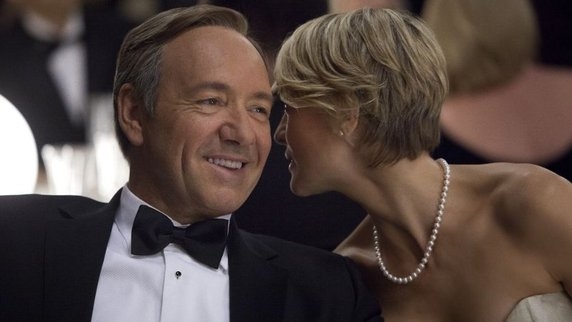 The show returns for a fourth run in early March and will focus on Frank Underwood's bid to retain the Presidency.
Not much else is known about season four after season three ended on a major cliffhanger involving the career ambitions of the scheming President - apart that it is from some very cryptic teasers from Netflix.
House of Cards returns on March 4.