Bad news for One Direction fans, as it looks as if the boyband won't be getting back together in the near future.
Last August the quartet announced that they would be taking a break for 12 months from March 2016. That break has since been extended to 18 months, and now sources say the reunion may not happen before 2020.
According to the Daily Star, Harry Styles, Liam Payne, Louis Tomlinson and Niall Horan don't have plans to get back together anytime soon as they are all enjoying their "solo freedom".
A source told the newspaper: "The fans have hoped that the group would honour their announcement of returning within 12 months. But that is a long way off and the boys are not even on track to mention a comeback."
"All four are loving their own solo freedom," the source continued. "To make matters worse, Louis and Harry are not even speaking as tensions run high between them. They weren't talking at the end of the group and things have not eased. It may be a long time before that relationship gets better."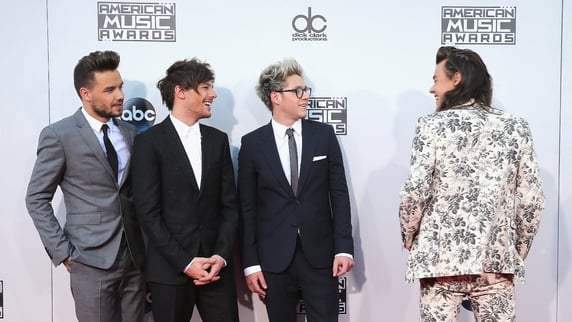 The newspaper also suggests that plans to make Harry Styles a solo superstar have complicated any reunion. Styles recently split from his longtime management team, Modest Management, and has signed with Jeffrey Azoff at entertainment giant Creative Artists Agency (CAA). Azoff is the son of legendary manager Irving Azoff.
"Harry is signed to Jeffrey and they are working on a very serious plan to make his music and movie career a big deal," the source added. "Jeffrey is determined to make Harry a superstar as he believes he has the popularity and talent to be the next Justin Timberlake.
"The project will take at least three years for Harry, and the feeling is that 1D is very much a thing of the past."