Production on The Death Cure, the third movie in the Maze Runner series, has been suspended indefinitely as star Dylan O'Brien recovers from injuries he sustained on set in British Columbia, Canada in March. 
Speaking to industry publication the Hollywood Reporter, O'Brien's publicist, Jennifer Allen, said: "His injuries are very serious, and he needs more time to recover." Production had been due to resume on Monday May 9.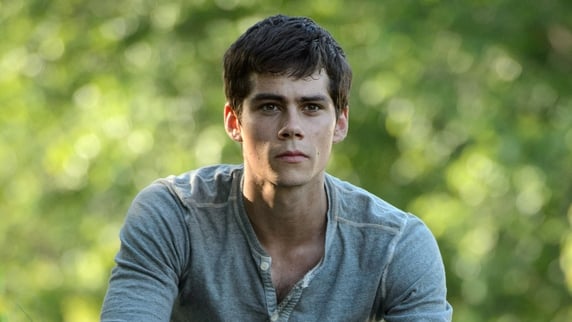 Dylan O'Brien in 2014's The Maze Runner
Sources told the Hollywood Reporter that O'Brien was in a harness on top of a moving vehicle when he fell off and was hit by another vehicle. Citing a report from health and safety regulators WorkSafeBC, the Hollywood Reporter said the actor suffered "concussion, facial fracture and lacerations". 
In a statement, movie studio 20th Century Fox said: "The resumption of principal photography on Maze Runner: The Death Cure has been further delayed to allow Dylan O'Brien more time to fully recover from his injuries."
"We wish Dylan a speedy recovery and look forward to restarting production as soon as possible," the statement concluded. 
Following O'Brien's accident, director Wes Ball posted a note on Twitter, describing his star as "one tough cookie" and sharing feelings of "anger, sadness and guilt". 
"It's scary seeing your friend get hurt, but fortunately, Dylan is going to be just fine," he wrote. "After a few weeks of rest and recovery he'll be back up and running to finish our adventure together."
March 19, 2016
The Death Cure is the sequel to Ball's 2014 film The Maze Runner and his 2015 follow-up The Scorch Trials. A January 2017 release has been scheduled. Maze Runner author James Dashner's latest book in the series, prequel The Fever Code, will be published in September.