Dylan O'Brien, the star of the Maze Runner movies, has been injured in an accident on set in British Columbia, Canada.
US film industry website Deadline reported that O'Brien fell off the back of a set that was supposed to look like the back of a train while shooting the third film in the post-apocalyptic adventure series, The Death Cure. He sustained a fracture to either his cheekbone or eye socket and is being treated in a local hospital.
Celebrity website TMZ had earlier said that O'Brien was injured in a scene involving a car and may have suffered multiple broken bones.  
A spokesperson for movie studio Fox said that production will be shut down while O'Brien recovers.
"Our thoughts go out to Dylan for a full and speedy recovery," they added.
The Maze Runner author James Dashner took to Twitter to reassure fans that O'Brien would recover.
I just want to let everyone know that yes, Dylan was hurt, but that he's going to be okay. Not life threatening in any way.

— James Dashner (@jamesdashner) March 18, 2016
The Death Cure is the sequel to 2014's The Maze Runner and last year's The Scorch Trials. It is due for release in January 2017.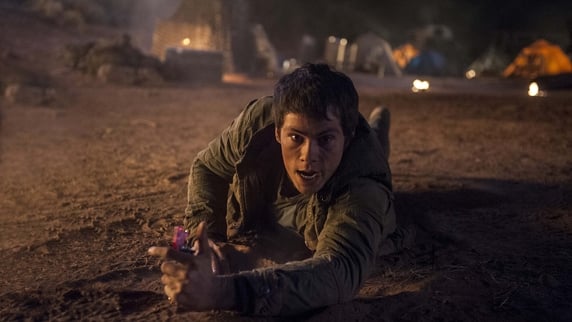 Dylan O'Brien in 2015's Maze Runner: The Scorch Trials