Captain America: Civil War star Anthony Mackie has spoken about his love of Irish women, saying they "stop you in your tracks!"
Mackie reprises his role as superhero Sam Wilson/Falcon in the latest addition to the Marvel franchise after making his debut in Captain America: The Winter Soldier and subsequently appearing in Avengers: Age of Ultron and Ant-Man.
Speaking to TEN in London, the New Orleans-born actor said that he holidayed in Dublin and had a brilliant time, and that he would love to come back to film in Ireland.
"I would love to shoot in Dublin", he said. "I had so much fun. I went to a crewing [rowing] race! It was a lot of fun, man. I went to a rugby game, I took the bus. I was a local."
The Avengers star also joked about how long it takes to pull a pint of Guinness, saying: "I went to the Guinness distillery... I had a Guinness, it takes you, like, 15 minutes to get a Guinness!"
"Guinness is like a meal!" his Captain America co-star, Sebastian Stan, interjected.
Mackie added: "They pour it, they let it settle - that's when they give you a cheaper beer, and you drink that until your Guinness is ready.
"And the women are beautiful, I mean, stop you in your tracks!"
#CaptainAmericaCivilWar's @AnthonyMackie was a big fan of Irish women after visiting Dublin. https://t.co/hMGmpTI5bYhttps://t.co/qIUASzTCgf

— RTÉ TEN (@RTE_TEN) April 27, 2016
Watch TEN's full interview with Sebastian Stan and Anthony Mackie by clicking the link.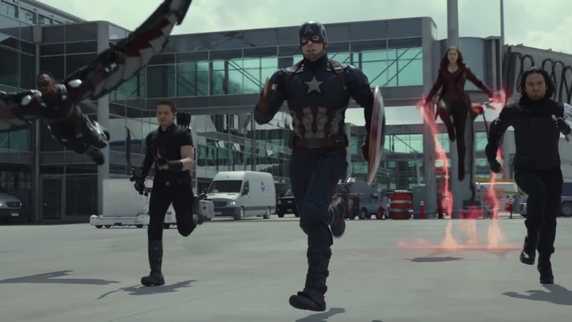 Captain America: Civil War opens in cinemas on Friday April 29