Colin Farrell is narrating the upcoming documentary It's Not Yet Dark which tells the story of Irish writer-director Simon Fitzmaurice's life with motor neuron disease and is based on his acclaimed memoir of the same name.
Fitzmaurice's debut feature, My Name is Emily, has just been released in Irish cinemas and was nominated for eight Irish Film and Television Awards at the weekend. Starring Harry Potter's Evanna Lynch, the film tells the story of a teenager struggling to make sense of the world following her mother's death and father's nervous breakdown.
My Name is Emily's producers, Kathryn Kennedy and Leslie McKimm, told RTÉ that with the film now in cinemas they were turning their attention to completing work on It's Not Yet Dark, and that Farrell had recently recorded his narration for the documentary which is directed by Frankie Fenton.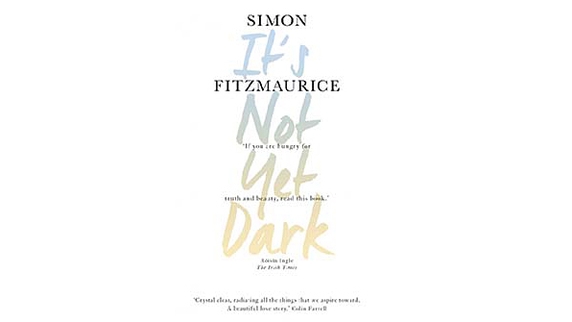 "We're just in the final stages of the edit," Kennedy explained. "Simon's voice is going to be read by Colin Farrell, so we're reading excerpts from the book and Colin recorded that just two weeks ago. It was really powerful. We're hoping to finish that in May, and then do the festival run and then broadcast hopefully by the end of the year."
Farrell also provided one of the jacket quotes for the book It's Not Yet Dark at the time of publication in 2014, describing it as "a beautiful love story". Kennedy said that Farrell and Fitzmaurice had become close through the age-old Irish friend network, and that the actor had been a champion of My Name is Emily from the early stages.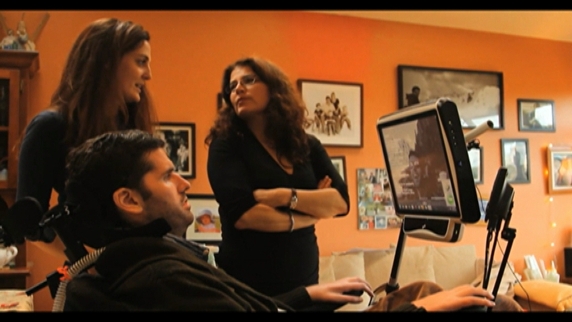 Simon Fitzmaurice at work
"Simon has a friend who has a friend - it's just Ireland, everyone has a friend who's a friend of somebody," she laughed. "Back in the early days of Emily we asked Colin to read the script to see what he thought of it and ever since then he's just been in touch with Simon and a great support."
She added that Farrell and Fitzmaurice meet whenever the former is back in Ireland and watch films together.
"I think it was The Shining they watched last time," she said. "He's very approachable. He was absolutely delighted to be asked to do the narration."
Co-producer McKimm paid tribute to the challenges Fitzmaurice had overcome in bringing My Name is Emily to the big screen, having lived with motor neuron disease for over eight years.
"Firstly, I suppose, it was getting financiers to trust that he could do it because there were a lot of people who just thought, 'This can't be done'," she recalled.
"We were lucky that the Irish Film Board came on [board] very early on for a really substantial amount of the budget and they did believe that he could do it."
She said that Fitzmaurice had developed a great shorthand with his support director, Liz Gill, while filming My Name is Emily, and that they were "nearly psychic" by the end of the shoot.
"In prep[aration] it was quite tricky because we almost didn't have enough hours with Simon," McKimm admitted. "Then with the shoot we were wondering how many hours [he would be able to be on set for]. As soon as he turned up on the first day at 7am he never left the set. He was there 12-hour days."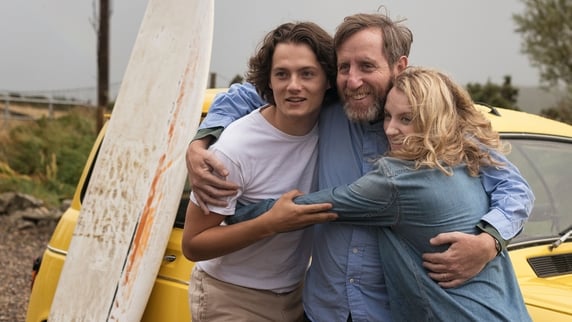 George Webster, Michael Smiley and Evanna Lynch in My Name is Emily
My Name is Emily is in Dublin cinemas now and will be expanding its release nationwide. Farrell is among the stars of the upcoming JK Rowling adaptation, Fantastic Beasts and Where to Find Them. The Harry Potter spin-off, which stars Eddie Redmayne as wizard Newt Scamander and Farrell as his pursuer, Percival Graves, is released in cinemas on November 18.