Ahead of Star Wars' return to film in Ireland, Irish-American producer Kathleen Kennedy and Jedi legend Mark Hamill have put on their green jerseys in a new video to promote the blockbuster franchise's Force for Change charity initiative.
To date, Star Wars fans around the world have raised over $10m for charities under the Force for Change banner. Now, Kennedy and Hamill have announced the charity will match every dollar raised up to $1m and are offering fans the chance to win a trip to Ireland, sponsored by Tourism Ireland in New York.
"Just for participating you'll be entered to win an all-expenses-paid trip to Ireland, including the Skellig Islands, the location of the dramatic final scene in The Force Awakens," says Kennedy over visuals of Sceilg Mhichíl from the blockbuster.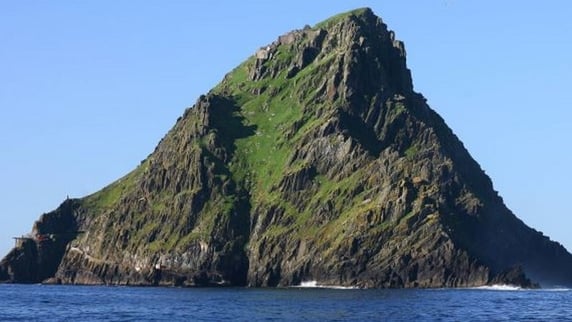 Sceilg Mhichíl stole the show in Star Wars: The Force Awakens
In the light-hearted video, when the Star Wars boss asks Hamill to reveal the charity's plans for 2016 he plays up his non-speaking role in The Force Awakens by replying: "Oh, I'm sorry, I have dialogue? I'm used to just staring intensely." After delivering his lines, Hamill then returns to 'Stare Wars'.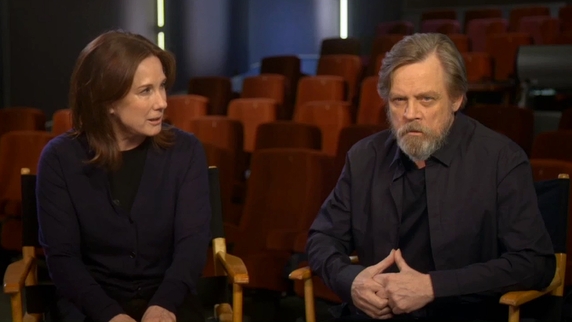 Kathleen Kennedy experiences Mark Hamill's 'Stare Wars'
Tourism Ireland's CEO Niall Gibbons said it was delighted to join forces with Star Wars and Force for Change.
"Not only does the video showcase the magnificent scenery of Skellig Michael, it also highlights a truly worthwhile initiative and is a great way to support four different charities," he said.
Gibbons added that The Force Awakens had brought Sceilg Mhichíl and the Wild Atlantic Way to the attention of millions of people worldwide.
"Tourism Ireland has been taking every opportunity to capitalise on the publicity around the film, to help whet peoples' appetites to come and visit," he added.
Last month, Star Wars makers Disney Lucasfilm and Bord Scannán na hÉireann/the Irish Film Board confirmed that filming on the upcoming Star Wars: Episode VIII will take place along the Wild Atlantic Way. Malin Head, Co Donegal and Ceann Sibéal at the western tip of the Dingle Peninsula in Co Kerry are reported to be among the locations when filming resumes next month.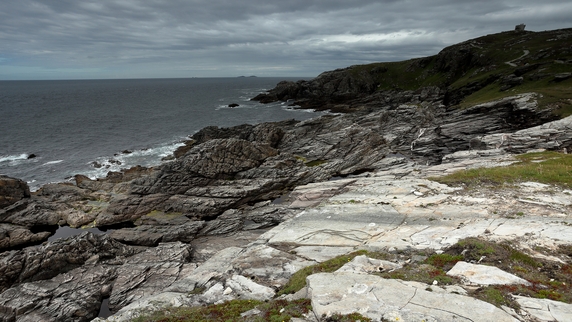 Malin Head
DisneyLucasfilm's Vice President of Physical Production, Candice Campos, said the company was "thrilled" to come back to Ireland.
"The beauty of Skellig Michael in the final scene of The Force Awakens was stunning and we know the new locations along the Wild Atlantic Way will prove to be equally as beautiful in Star Wars: Episode VIII," she said.
"We want to thank the people of Ireland for their warm welcome and continued support. Ireland has become an important part of Star Wars history."
Star Wars: Episode VIII is directed by Rian Johnson and will see the return of Irish actor Domhnall Gleeson alongside Mark Hamill and their Force Awakens co-stars Carrie Fisher, Daisy Ridley and John Boyega.
New cast members include Benicio Del Toro, Laura Dern and Kelly Marie Tran. Principal photography began at Pinewood Studios in London on February 15. The film is due for release on December 15, 2017.
A new production video for Star Wars: Episode VIII, which was released in February, featured footage of Sceilg Mhichíl. Director Rian Johnson was also shown filming on the island.