Star Wars makers Disney Lucasfilm and Bord Scannán na hÉireann/the Irish Film Board have confirmed that filming on Star Wars: Episode VIII is set to take place along the Wild Atlantic Way.
DisneyLucasfilm's Vice President of Physical Production, Candice Campos, said the company was "thrilled" to come back.
"The beauty of Skellig Michael in the final scene of The Force Awakens was stunning and we know the new locations along the Wild Atlantic Way will prove to be equally as beautiful in Star Wars: Episode VIII," she said.
"We want to thank the people of Ireland for their warm welcome and continued support. Ireland has become an important part of Star Wars history."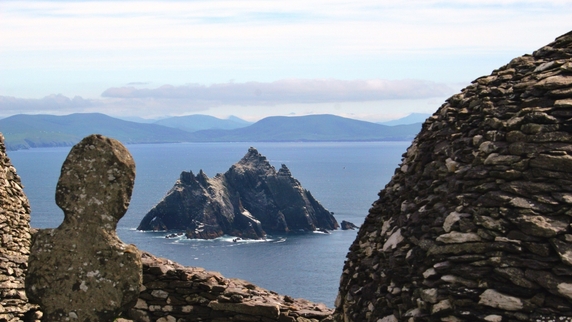 Sceilg Mhichíl stole the show in Star Wars Episode VII: The Force Awakens
Star Wars: Episode VIII is directed by Rian Johnson and will see the return of Irish actor Domhnall Gleeson alongside The Force Awakens co-stars Mark Hamill, Carrie Fisher, Daisy Ridley and John Boyega. New cast members include Benicio Del Toro, Laura Dern and Kelly Marie Tran. Principal photography began at Pinewood Studios in London on February 15. The film is due for release on December 15, 2017.
The Minister for Arts, Heritage and the Gaeltacht, Heather Humphreys, said the blockbuster's return was another boost for the film industry in Ireland.
"Disney Lucasfilm have developed a strong affinity for Ireland, and I am delighted to see them return to Ireland for further filming around our beautiful and dramatic coastline," she said.
Bord Scannán na hÉireann/the Irish Film Board Chief Executive James Hickey said Disney Lucasfilm had chosen "spectacular locations along the Wild Atlantic Way".
"The Irish film industry has experienced much success this year on the back of major international awards and nominations for Irish films Room and Brooklyn," he said.
"We believe that having Star Wars: Episode VIII film on location in Ireland will also help to build on this success, creating further opportunities and growth for the Irish film industry, resulting in increased levels of job creation, incoming tourists and foreign direct investment to Ireland."
Earlier this month the Derry Journal reported that Episode VIII would film at Malin Head, Co Donegal in May, while RTÉ's Seán Mac an tSíthigh reported that Disney Lucasfilm had also selected Ceann Sibéal at the western tip of the Dingle Peninsula as a location.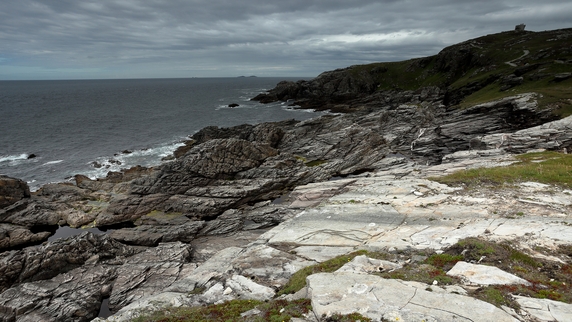 Malin Head
Contractors have been installing a 1.5km metal roadway on the slopes of Ceann Sibéal. It's understood the roadway will facilitate the transport of gear and crew to the summit.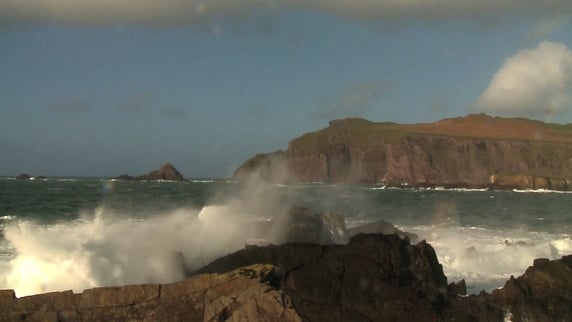 Ceann Sibéal
Despite objections from archaeologists and ecologists, Disney Lucasfilm has filmed twice on Kerry's Sceilg Mhichíl (Skellig Michael) over the last two years.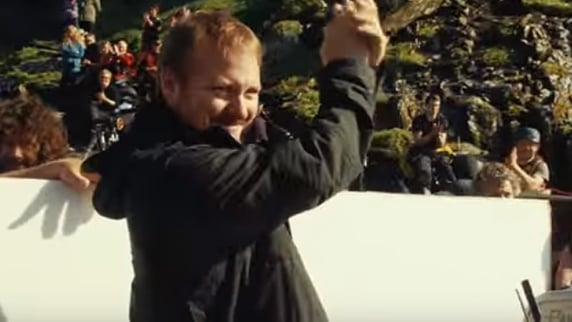 Rian Johnson filming on Sceilg Mhichíl (Copyright: Disney Lucasfilm)
Tight security measures were enforced on sea around Sceilg Mhichíl and on the mainland during filming, restricting media and public access. Security personnel are already in place at Ceann Sibéal preventing access to the headland, which is privately owned.
Ceann Sibéal is a Special Area of Protection (SPA) with an internationally important chough colony. Birdwatch Ireland has raised concerns about the impact filming at the location could have on a sensitive habitat. However, the Department of Arts, Heritage and the Gaeltacht is satisfied that filming will not have an adverse impact on the site, having "examined the proposal in detail" and laid down "strict conditions".
The Irish Film Board said earlier this month it was not in a position to publicly discuss its dealings with individual film companies. However, it's understood locally that filming will take place on Ceann Sibéal over a two-week period in the middle of May. Local landowners have entered into access agreements with the film company. A number of hotels and self-catering accommodation have already been booked for the period in question.
A new production video for Star Wars: Episode VIII which was released last month featured footage of Sceilg Mhichíl. Director Rian Johnson was also shown filming on the island.