Tiger Raid, the Iraq-set action-thriller which stars Irish actors Brian Gleeson, Damien Molony and Rory Fleck-Byrne, is to receive its world premiere at the Tribeca Film Festival in New York next month.  
Directed by Simon Dixon and co-written by Dixon, Mick Donnellan and Gareth Coulam Evans, Tiger Raid is based on Mayo man Donnellan's play Radio Luxembourg.
The play, which premiered at the Galway Fringe Festival in 2014, told the story of two criminals, Joe and Paddy, and a so-called 'tiger kidnapping'.
In the screen adaptation Joe (Gleeson) and Paddy (Molony) are mercenaries who are en route to a mission in Iraq when their past catches up with them.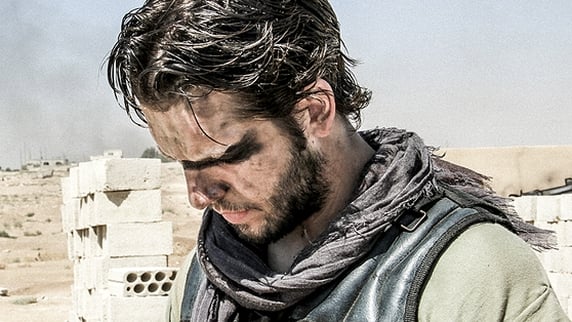 Damien Molony as Paddy in Tiger Raid
The cast of Tiger Raid also includes Algerian actress Sofia Boutella who will be seen this summer in Star Trek Beyond.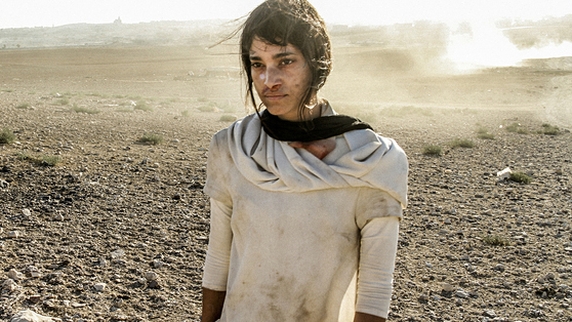 Sofia Boutella as Shadha in Tiger Raid
Tiger Raid has been produced by director Dixon and co-writer Evans' London-based Story Film and Dublin company Samson Films. It was co-financed by Bord Scannán na hÉireann/The Irish Film Board. 
Tiger Raid will screen in the Midnight section of Tribeca. It showcases "the best in horror, comedy, action, and camp". The Tribeca Film Festival runs from April 13 to 24. 
"I'm very excited about the film," writer Donnellan told TEN. "Having it chosen by Tribeca is a once-in-a-lifetime experience and I'm delighted and lucky to be involved with such a fantastic team."
"Tiger Raid began life as a stage play set in rural Ireland," director and co-writer Dixon added. "This gave the film its Irish voice, but we wanted it to have an international heartbeat. We re-contextualised it to the war-torn Middle East, heightening the violent and incendiary themes."
"We filmed in Jordan so that we could immerse ourselves in the reality of the Middle East. We wanted our actors to tread on sand that stretched to Baghdad, to battle 120-degree desert heat and to wake to the sound of the call to prayer. The uncompromising reality of the production fed their performances. The film explores the dark hearts of men; it is revelatory and emotionally explosive."
Rebellion star Gleeson will be seen on cinema screens later this year in the video game adaptation Assassin's Creed, which also stars his father Brendan and Michael Fassbender.
Gleeson's Tiger Raid co-lead Molony's other credits include Being Human, Clean Break and Ripper Street, while co-star Fleck-Byrne is best known for his role as Liam Delaney in RTÉ2's Damo and Ivor.