Brian Gleeson, who plays rebel solider Jimmy in Rebellion, said that filming the humiliation of revolutionary leader Thomas Clarke in episode four of the drama was "all the more affecting because it actually happened".
The dramatic scenes, which aired on Sunday night's penultimate episode, were filmed in Collins Barracks.
Gleeson complimented co-star Lalor Roddy, who played the role of Clarke, saying: "Lalor Roddy imbued Clarke with such a quiet dignity, and I think he really did him justice.
"One thing we were conscious of was to obviously make sure we played it all in 'real time', without the benefit of hindsight," he continued. "The rebels had no idea what was going to happen to them once they surrendered, and Aku [Louhimies], our brilliant director, made sure that that fear and danger permeated the climate and the characters in it."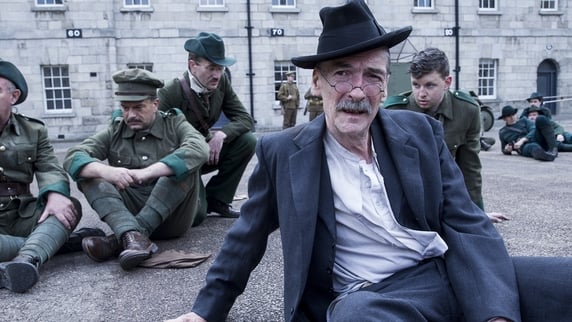 Lalor Roddy as Thomas Clarke
Love/Hate star Kieran O'Reilly, who plays Captain Barton in the series, also spoke about filming his scene in Collins Barracks with the prisoners lined up.
Click on the video link to watch TEN's interview with Lalor Roddy
He said: "On reading the script I was particularly intrigued and excited by this scene for a number of reasons. Captain Robert Barton was an Irishman who was educated in England and who, in this scene, is one aspect of the command that deciphers the faith of his fellow countrymen. I found the concept of this scene hard to process at times."
O'Reilly continued: "I really had to try and appreciate how a man might have been presented with such a scenario given his own background; his family's history, his then role and the significant question of moral dilemma in tandem with what Barton was expected to do - and what he might have wanted to do himself.
"The scene itself was filmed in the sublime and very fitting Collins Barracks, which was simply amazing to experience, given its history. It was a hot day, and although it took many hours to shoot, I relished every minute."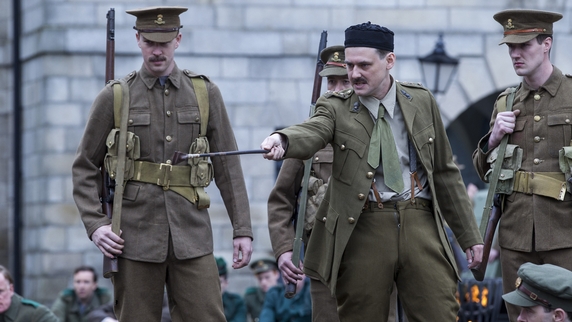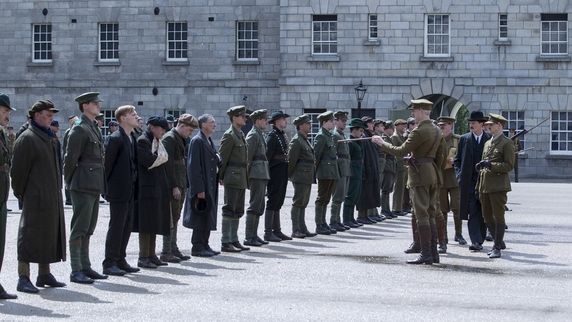 Dramatic Collins Barracks scene in Rebellion
The fourth episode of the RTÉ 1916 drama also saw a confrontation between Sarah Greene's character May Lacey and Vanessa Hammond, played by Perdita Weeks. May has been having an affair with Vanessa's husband Charles (Tom Turner).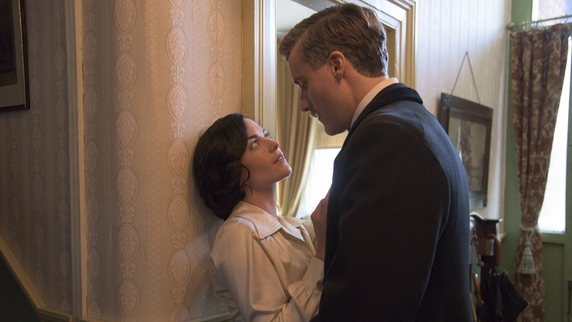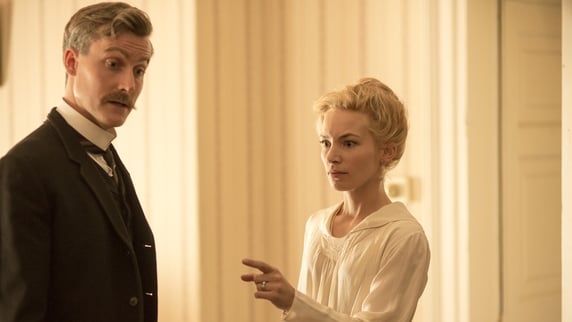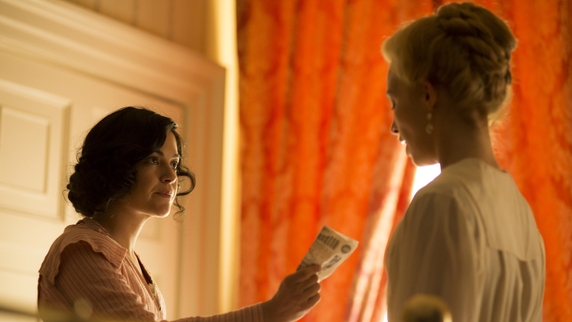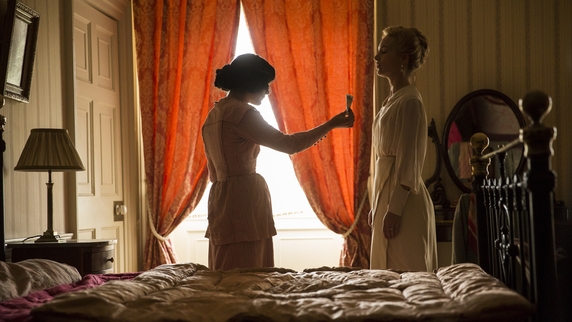 The final episode of Rebellion airs on Sunday January 31 at 9.30pm.