In The Toughest Trade (9.55pm RTÉ 2) Irish sportsmen play out of their skin, swapping their own intense commitment to Gaelic Games to Cricket and NFL with revealing results. Adele: Live From the Artists' Den (11.00pm Sky Arts) is a gig from her 21 days while on this International Women's Day, He Named Me Malala can be seen at 7.00pm on National Geographic.
The Toughest Trade, 9.55pm, RTÉ2
In this promising two-part series, amateur Irish and professional sportsmen play out of their skin, as it were, swapping their intense commitment to respective games of Hurling, Gaelic Football, Cricket and NFL with revealing results. Ex-NFL Star, Roberto Wallace, and former England cricketer fast bowler Steve Harmison trade places with Mayo All Star Aidan O'Shea and Tipperary hurler Brendan Maher, who will in turn be temporarily transferring to a premier Australian Cricket Club and the world of NFL respectively. 
First to experience the 'trade' will be Tipperary hurler Brendan Maher who leaves his club Borrisoleigh for the Adelaide Strikers and the professional sport of cricket. Primary school teacher Maher will be immersed in the life of a professional athlete and will experience the associated perks, as well as the unfamiliar demands.
Adele: Live From the Artists' Den, 11.00pm, Sky Arts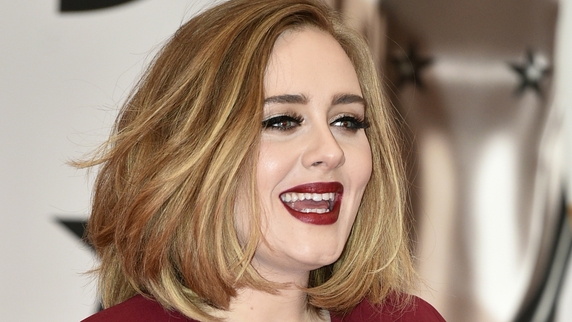 For any fans who missed her recent gigs in Dublin and Belfast this should make a nice treat this evening. Just days after the release of her record-breaking second album, 21,  Adele performed for a small group of fans at the Santa Monica Bay Woman's Club in Santa Monica, CA. The programme features hits like Rolling in the Deep and Someone Like You from 21 and Chasing Pavements from her Grammy-winning debut album, 19, as well as a cover of the soul classic (You Make Me Feel Like) A Natural Woman.
He Named Me Malala, 7.00pm, National Geographic
Davis Guggenheim's inspiring 2015 documentary on Malala Yousafzai, who was shot in the head during a Taliban raid on a school bus in Pakistan's Swat Valley in 2012 is a must-see, especially today, which is International Women's Day. Malala's intelligence - and the freedom to cultivate that intelligence because of access to education - has enhanced the young woman's self-confidence no end. The tireless campaigner on behalf of women's right to education is herself a powerful example of what education can do and the mountains it can move. In October 2014, Yousafzai was announced as the co-recipient of the 2014 Nobel Peace Prize for her struggle to attain the rights of all children to a decent education without conditions.
For the rest of today's TV listings click here or check out our round up here of all the latest in your favourite soaps.