Trade, the acclaimed play from Adam & Paul writer and star Mark O'Halloran, is to be made into a film with BAFTA nominee Hong Khaou in the director's chair.
Trade received its world premiere at 2011's Dublin Theatre Festival. At the time, audience members were brought from a meeting point at the O'Reilly Theatre in Belvedere College to a room in a north inner city guesthouse to watch the play, which tells the story of a young rent boy trying to come to terms with his father's death.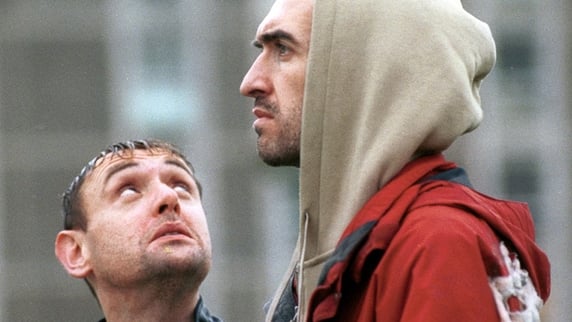 Mark O'Halloran with the late Tom Murphy in Adam & Paul
According to UK industry website ScreenDaily.com, the Cambodian-born Khaou has signed on to direct Trade which is due to go into production later this year.
Last year he was nominated for an Outstanding Debut BAFTA for his work as director on the movie Lilting, which starred Ben Whishaw.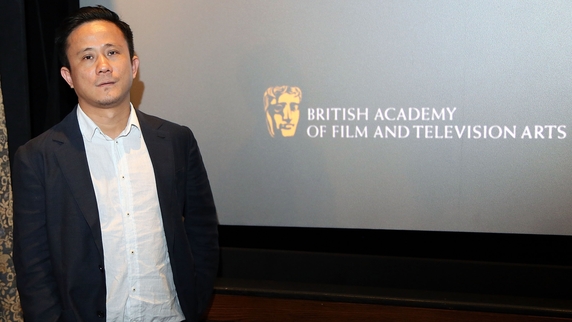 Hong Khaou also directed Ben Whishaw in the award-winning film Lilting
O'Halloran's other credits include Garage and the TV series Prosperity which, like Adam & Paul, were directed by Oscar nominee Lenny Abrahamson. In fact O'Halloran's recent movie, Viva, itself narrowly missed out on an Oscar nomination.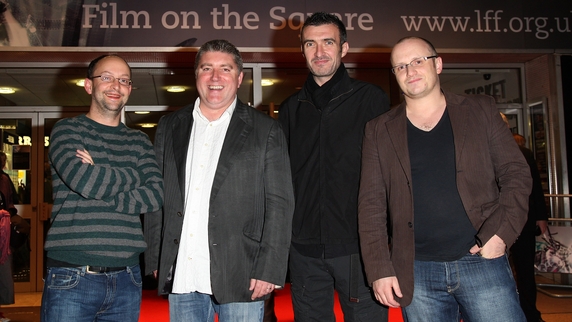 L-R Garage producer Ed Guiney, star Pat Shortt, writer Mark O'Halloran and director Lenny Abrahamson at the London Film Festival in 2007
He wrote and stars in the upcoming Paddy Breathnach-directed film about a Cuban drag queen which was on the longlist for Best Foreign Language Film at this year's Oscars and was the closing film at last month's Audi Dublin International Film Festival.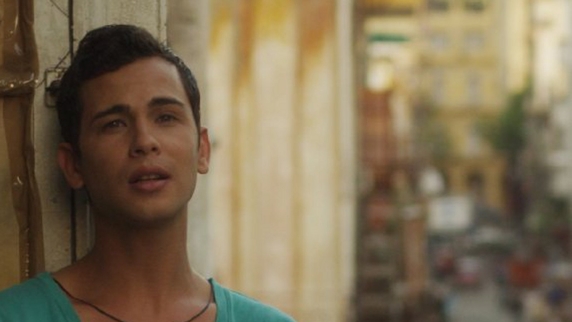 Viva was written by Mark O'Halloran
It's also reported that Trade will be produced by Roads Entertainment, the Dublin-based company set up by Ryanair heiress Danielle Ryan and producer Alan Maher.
Along with Trade, Roads Entertainment has a number of other projects on its slate. The company is behind Song of Granite, director Pat Collins' biopic of sean-nós singer Joe Heaney. Collins directed the series 1916, which was recently shown on RTÉ One, and 2012's IFTA-nominated Silence.
Roads has also teamed up with US horror maker Blumhouse Productions on The Shee, the new Irish fantasy-horror from director Ciarán Foy. Dubliner Foy also directed the widely-praised chiller Citadel and made his US studio debut last year with Blumhouse's sequel Sinister 2.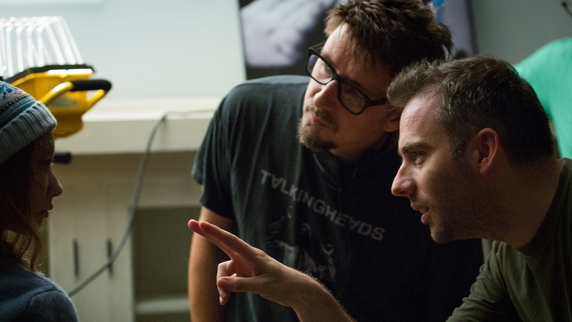 Ciarán Foy (right) on the set of Sinister 2