Brooklyn star Saoirse Ronan made her Broadway debut in Arthur Miller's classic play The Crucible on Tuesday night.
The Broadway revival began previews at the Walter Kerr Theatre on March 1 with the start date moved from February 29 so the 21-year-old could attend the Oscars at the weekend, where she was nominated for Best Actress for her performance in Brooklyn.
The Crucible is based on the Salem witch trials of 1692 with Ronan's character Abigail Williams the teenager who tries to use the town's terror to her own advantage. 
She is joined onstage by Ben Whishaw as ex-lover John Proctor, Sophie Okonedo as his wife Elizabeth and Ciarán Hinds as the conceited Deputy-Governor Danforth. The play is directed by Ivo van Hove, who recently directed the David Bowie musical Lazarus, which Bowie wrote with Irish playwright Enda Walsh.
Ben Whishaw and Saoirse Ronan #TheCrucible (Via https://t.co/szWK7XzEnH ) pic.twitter.com/IvlC5RUwNu

— Faoϟ (@FaoWelling) March 2, 2016
Opening night of The Crucible is Thursday March 31. 
Speaking on Irish radio last October, Ronan said she was "terrified" at the prospect of treading the boards. 
"It's The Crucible - no pressure!" she told Pat Kenny on Newstalk.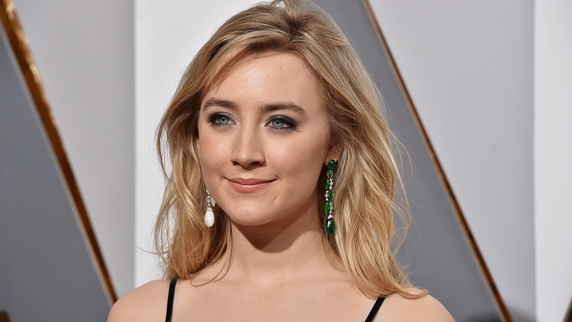 "A journalist asked me when I was away, 'Have you started thinking about The Crucible?' and I haven't thought about anything else but the play for the last year-and-a-half."
She added: "It's completely new territory for me. I didn't ever train. I've never done a play before, apart from playing a tree in a school play when I was six. I felt like I did a good job. I represented that tree!"
Saoirse Ronen was great, but Sophie Okonedo calmly put the performance in her pocket and walked away with it. #TheCrucible

— Sam J. Miller (@sentencebender) March 2, 2016
Saw the first preview of #TheCrucible last night. Re-enforced my love for #SaoirseRonan & Ivo Van Hove. Also @tavitulle killed. #goodtheatre

— Meredith Alloway (@ATWwAlloway) March 2, 2016