Director Neil Jordan has described Éamon de Valera as the "villain" of his Michael Collins biopic.
The film, which starred Liam Neeson in the lead role and the late Alan Rickman as de Valera, was a huge box office hit in Ireland in 1996 and is about to be released on Blu Ray for the first time. A new remastered version is also due in Irish cinemas.
Speaking to TEN on the 20th anniversary of the movie, Jordan said of de Valera: "He was the villain of that period in a strange way. I tried to not make judgements on de Valera. Alan gave a magnificent performance and we tried to use many of de Valera's original speeches and as much of his actual dialogue as I could find but we are talking about a figure who did sent these untried ruffians, who the British press called gangsters and murderers, to negotiate a treaty with the people who ran three quarters of the world at that time.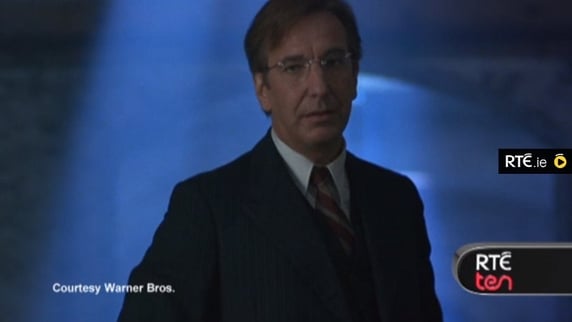 The late Alan Rickman played Eamon de Valera in Michael Collins
"That is a decision which is utterly puzzling to me. He disagreed with the treaty Collins brought back, which is acceptable in a way, it was put to popular vote, de Valera lost that popular vote and then gave that `rivers of blood' speech and in a way was responsible for the Civil War.
Jordan added: "De Valera alone was not responsible for the Civil War but he was a pivotal factor in the fact that there was a civil war. They weren't his best years. The movie chose a villain and it found him."
Michael Collins is released on Blu ray for the first time on March 4 and a new remastered version of the movie will be screened in Irish cinemas from March 18. The film will also be shown on RTÉ One on April 30
Click on the video link to watch Alan Corr's full interview with Neil Jordan in which the director talks about making MIchael Collins in a pre-CGI era and why he was "terrified" by the reaction to the movie