Cranberries singer Dolores O'Riordan has been ordered to contribute €6,000 to the court poor box following her appearance at Ennis District Court on Wednesday.
The court had heard that she had head-butted and spat at a garda as he attempted to arrest her following an air rage incident on board a transatlantic flight from New York on 10 November 2014.
The 44-year-old singer, who has since been diagnosed with bipolar disorder, told officers during her arrest that she was an "icon" and the "Queen of Limerick".
O'Riordan also assaulted two airport police officers by spitting at them and kicking as they attempted to escort her off the air plane that morning. 
In his judgement, Judge Patrick Durkan said in view of her early guilty plea, her sincere written apologies to the injured parties and the medical reports from psychiatrists which found she was suffering from a severe mental illness at the time, it would be unfair and not just to criminalise her with a conviction.
He ordered O'Riordan instead to make the sizeable contribution to the court poor box which will be used, he said, to help in the rehabilitation of prisoners.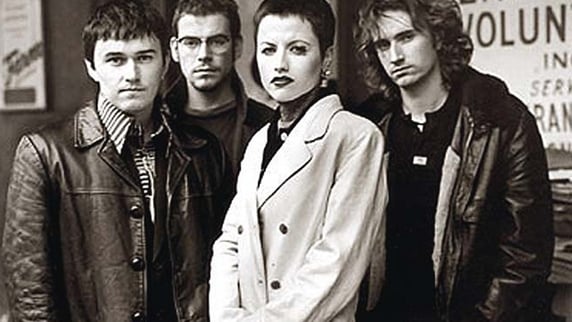 The judge said that because the singer is a public figure, she not only had to deal with any sentence or sanction that the court imposed but also one that the public would impose.
He added that she was treated in exactly the same way as any other member of the public who came before him with an unblemished character.
At an earlier hearing, the singer was ordered by Judge Durkan to write letters of apology to all those affected in the incident while he considered sentencing.
A number of medical reports were given to the judge in December with the court told that medics have suggested the singer was suffering hypomania, sleep deprivation and paranoia at the time of the incident.
O'Riordan, with an address at Friarstown, Kilmallock, Co Limerick, had separated from her husband Don Burton in the months before her arrest.