Cranberries singer Dolores O'Riordan has pleaded guilty to headbutting and spitting at a Garda following an alleged air rage incident, a court in County Clare has heard.
The court also heard that she told officers during her arrest at Shannon Airport on November 10th last year that she was "an icon" and "the Queen of Limerick".
The 44-year-old mother of three, who was born in Limerick but who now lives in New York, appeared at Ennis District Court.
O'Riordan, who has since been diagnosed as suffering with bipolar disorder, admitted four offences including assault and obstructing a Garda during the incident following a flight from New York's JFK airport.
Ennis District Court was told she accused a Garda officer of groping her and sexually assaulting her during the arrest, a claim which has since been retracted.
The court heard O'Riordan threatened to sue arresting officers. She also told them she paid their wages when they attempted to take her off the flight.
Inspector Tom Kennedy said the singer-songwriter's behaviour was at first erratic, then unruly, irate, threatening, irrational and aggressive. 
He said that the singer had said:
"You are not going to arrest me. I am an icon. I'm the Queen of Limerick, I pay my taxes, I pay your wages. I'm going to sue you."
The court was also told that she had separated from her husband, Don Burton, in the year before the incident.
O'Riordan twice tried to flee custody after being arrested at the airport, once from an ambulance and once while in a patrol car.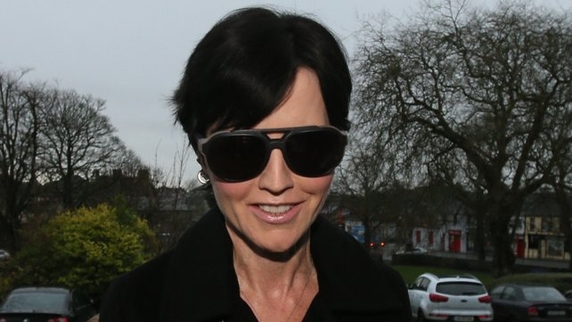 Garda Shane Dawson revealed that the singer managed to free herself of one handcuff and forced open the door of a Garda car while he wrote up his notes on the airport apron. When she was restrained after a short chase, she head butted the officer and spat in his eye, the court heard.
Her solicitor did not contest any of the evidence and said the marriage break-up put her under huge emotional stress. He told the court:
"These were the actions of a very, very ill person."
Judge Patrick Durcan ordered O'Riordan to write letters of apology to all those affected in the incident while he considers sentencing which will take place next year.