Olly Murs has announced that he is stepping down as host of The X Factor, shortly after his co-host Caroline Flack was reportedly axed from the series.
There are big changes afoot on the ailing talent show with Flack and judge Nick Grimshaw departing and now former contestant Murs will be leaving to focus on his next album.
"This was an incredibly hard decision to make and one I didn't take lightly as I've really enjoyed co-hosting The X Factor," Murs told The Sun.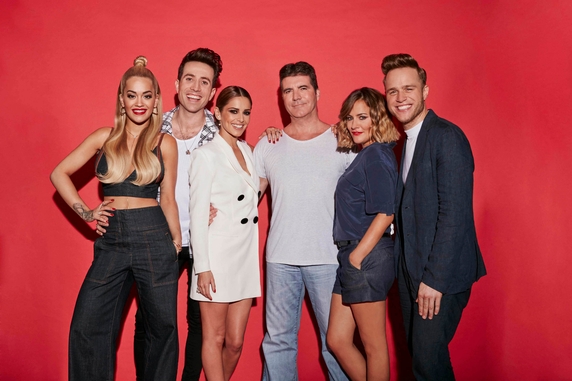 Last year's judges Rita Ora, Nick Grimshaw, Cheryl Fernandez-Versini and Simon Cowell with co-hosts Caroline Flack and Olly Murs
"It's been one big adventure and I loved every minute of it," the 31-year-old said. "But my heart belongs to music and I want to concentrate 100% on making my next album and getting back to performing."
He added that his music career took a backseat to the series last year, "Last November I was doing the show, promoting a new single and I felt increasingly like the music side of things had to be shoehorned into the TV schedule."
Peter Davey, commissioning editor of ITV Entertainment, said: "We thank Caroline and Olly for all their hard work on The X Factor and the contribution that they've made over the past few years.
"We look forward to working with Caroline again soon and wish Olly the very best as he returns to concentrate on his music career."
Murs, who was a contestant on the show's 2009 series, joined forces with former The Xtra Factor presenter Flack to co-host the show's 2015 series.
No replacement for the duo has been revealed.