Colm Tóibín has praised Saoirse Ronan's performance in the big screen adaptation of his novel Brooklyn saying he enjoyed observing the "wonderfully expressive" Oscar nominee at work.
In a feature piece for New York magazine, entitled Saoirse Ronan's New York, the novelist recalled filming a cameo in the film which saw him dressed in an old suit and cap, lining up in front of Ronan with other immigrants waiting to enter America. While filming was under way, Tóibín said he enjoyed watching the star at work and in between takes.
"As we waited each time for the scene to be reshot, I observed how funny she was, how ready to be amused even by the smallest thing, how willing to appear ordinary, as though starring in the film were no big deal," he said.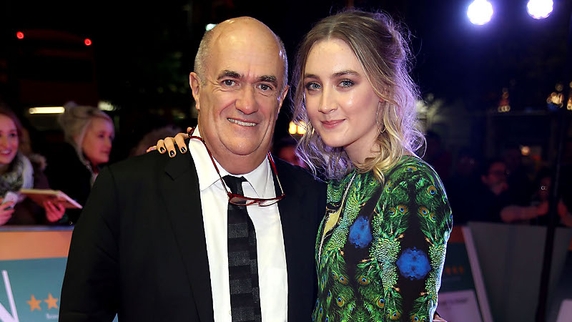 Colm Tóibín with Saoirse Ronan at the Dublin premiere of Brooklyn
"But then, when it would come time to work, she would change completely. She would adjust her posture, look around carefully as though deliberately pulling the light in toward her wonderfully expressive face. She created a barrier around herself. There were no more jokes, and there was nothing self-deprecating about her," he added.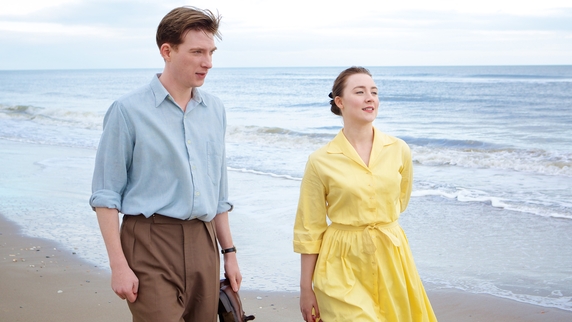 Domhnall Gleeson and Saoirse Ronan in Brooklyn
In the piece, the author noted that gradual changes in the character of Ronan's character, Eilis Lacey, is registered in how she dresses and the colours she wears.
"Her clothes in turn affect her posture, how she smiles, how she deals with the world," Tóibín explained. "The story began for me by watching Irish people like our neighbour's sister who came home from America, people who had a sort of high self-confidence that no one in Ireland had, people who seemed to relish being observed with admiration as they walked through the town. They had white teeth and good suntans. They thought life was short."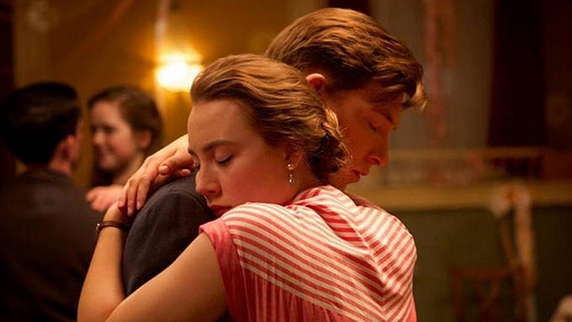 Ronan's performance in Brooklyn has landed her critical acclaim and a string of high profile nominations including an Oscar nod. The Carlow native has been nominated for Best Lead Actress alongside Room's Brie Larson, Carol's Cate Blanchett, Joy's Jennifer Lawrence and 45 Years star Charlotte Rampling.
The 88th Academy Awards take place in Hollywood on February 28.
Read TEN's review of Brooklyn here and click on the video links to watch our interviews with Saoirse Ronanand director John Crowley