Helen Mirren has already tipped Saoirse Ronan for Oscar glory but now the veteran actress has said she is "a little bit in love" with the Carlow native, gushing over how "wonderful" she is.
Mirren's support comes after Ronan appeared alongside her and a group of Hollywood leading ladies on the front cover of Vanity Fair's latest edition which focusses on 'Hollywood's Fiercest Women.'
"She's wonderful! Because she's nominated for Oscars and SAG Awards and Golden Globes I had the advantage of spending time with her over the last two or three months and oh my God, she's so cool," Mirren told Anton Savage on TodayFM. "I'm a little bit in love with her."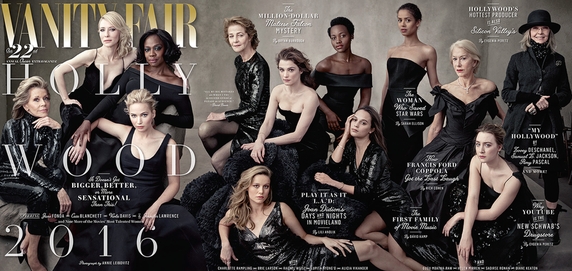 Ronan and Mirren star on the latest cover of Vanity Fair, shot by Annie Leibovitz
When asked if she had any advice to give the 21-year-old star, Oscar-winner Mirren said that Ronan doesn't need any advice as she has "a good grounding."
"I've been so amazed watching her come out and make speeches in front of lots and lots of people. She's so at ease with herself. I think she's probably very, very smart," Mirren explained. "You know, she's made great choices. I think she's in a position where she'll be asked to do wonderful work and she'll do it brilliantly. I honestly think of many people I meet and she's one who does not need any advice."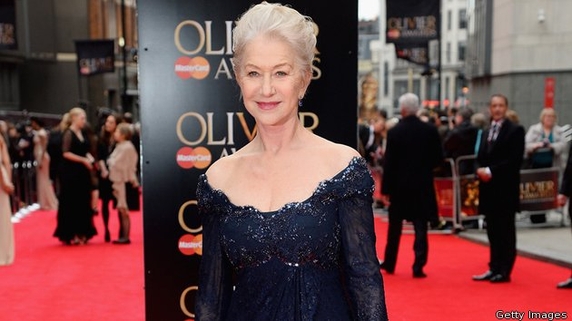 Earlier in the week Mirren had lavished praise on Ronan in an interview with Woman's Way saying, "Just give her the Oscar already. Because oh my word, Saoirse was absolutely astounding in that film [Brooklyn]. She's outstanding in whatever she does. I'm a big fan. It's incredible to have that much power and vulnerability and wisdom at her age, so, so young. It's really remarkable."
She added that she would love to star alongside Ronan one day, "I certainly hope that our paths cross professionally some day."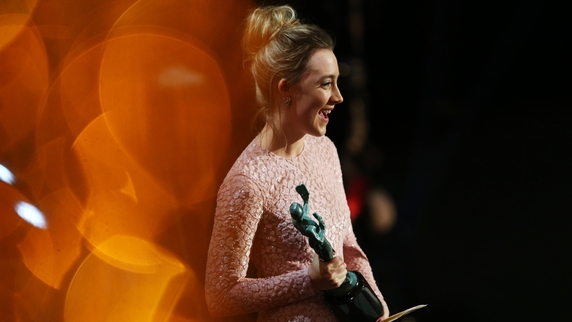 Ronan presented an award at the Screen Actors Guild Awards this year
While Mirren may be backing Ronan for Oscar glory at the end of the month, Room's Brie Larson is the hot favourite to take home the coveted Best Actress trophy, with her performance already earning her Golden Globe, Critics Choice and Screen Actors Guild awards.
Carol's Cate Blanchett, Joy's Jennifer Lawrence and 45 Years star Charlotte Rampling are also nominated for Best Actress.
The 88th Academy Awards take place in Hollywood on February 28.