Oscar-tipped drama Room has overtaken a string of Hollywood hits and fellow Oscar contenders including Joy, Creed, The Hateful Eight and Bridge of Spies to pass the €1 million mark at the Irish box office.
In the US, Room has now grossed over $11 million, doubling its box office take following its four Oscar nominations and is currently playing in over 600 theatres across the country.
The film, which was directed by Lenny Abrahamson and stars Brie Larson and newcomer Jacob Tremblay, has been given Oscar nods including Best Picture, Best Director, Best Actress for Larson and Best Screenplay for author Emma Donoghue, who adapted her own book for the film. Room is currently No 1 on the Irish bestsellers list.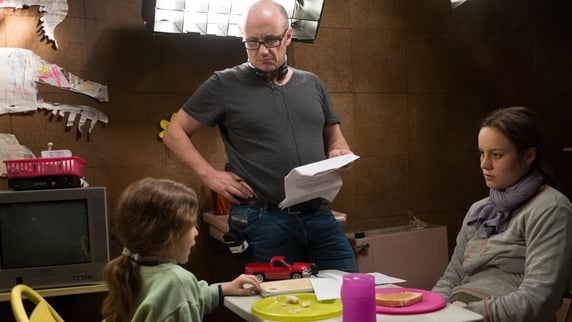 Abrahamson on set with Jacob Tremblay and Brie Larson
Room, which is now being screened in over 60 cinemas in Ireland, tells the story of Joy (Larson) and her five-year-old Jack (Tremblay), who are kidnapped and held captive for years in a garden shed. 
Speaking about the success, Andrew Lane of Element Pictures said: "Room is enjoying tremendous success around the world, in particular in the US and the UK, but we are particularly proud of its performance in Ireland, where Element Pictures Distribution have released the film with Studio Canal.
"Many thanks to everyone who has come out to see Room, and congratulations to Lenny, Ed and Emma and all the Room team for reaching such an amazing milestone in Ireland."
Meanwhile, Abrahamson has been named as the new patron of London's Irish Film Festival.
Read TEN's review of Room here and click on the video links to watch TEN's interviews with Brie Larson and director Lenny Abrahamson