X-Men star Hugh Jackman has undergone a fourth procedure for skin cancer on his nose, and has once again stressed the importance of wearing sunscreen.
On Monday, the 47-year-old posted a picture on Instagram showing him with a bandage on his nose.
The caption read: "An example of what happens when you don't wear sunscreen. Basal Cell. The mildest form of cancer but serious, nonetheless. PLEASE USE SUNSCREEN and get regular check-ups."
"He had a basal-cell removed [on Monday morning]. The margins are clear and he's fine," a spokesperson for the actor told the US celebrity magazine People. Basal-cell carcinoma is the most common, and treatable, form of skin cancer.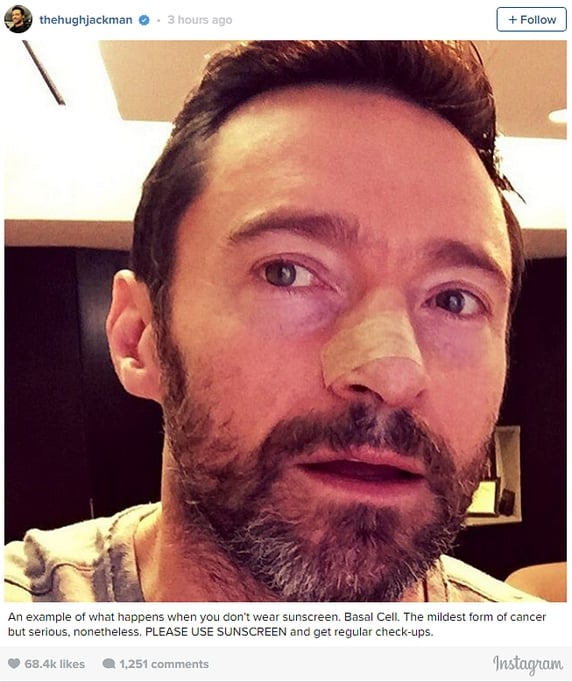 Jackman first underwent treatment for basal cell carcinoma in 2013 and on three subsequent occasions has posted photos on social media to tell fans to protect themselves against the disease. He also had cancer cells removed from his shoulder. Basal-cell carcinoma is the most common, and treatable, form of skin cancer.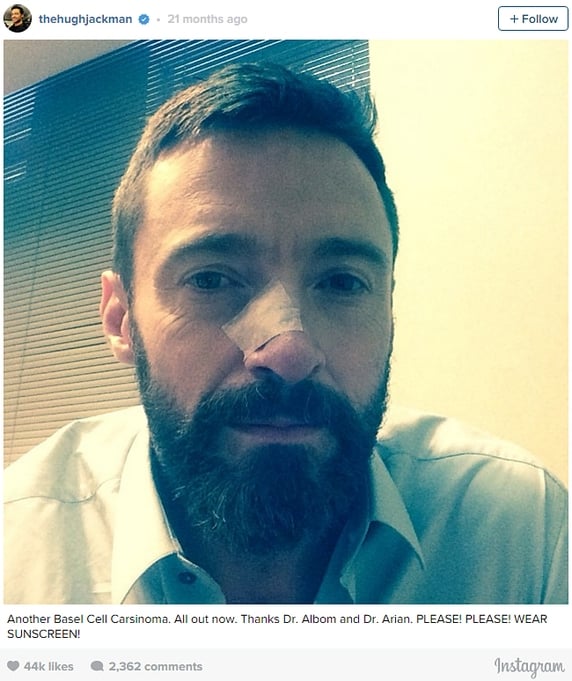 In a video interview with People last year, he said: "I discovered I had skin cancer while filming X-Men: Days of Future Past. My make-up artist said, 'You've got a little spot of blood here on your nose . . . '"
Jackman, who did not wear sunscreen while growing up in Australia, thought the blood was due to a fight sequence in the movie, but when his nose still hadn't healed after a few weeks he went to a doctor. After a biopsy he learned he had basal-cell carcinoma.
"One in five are going to have skin cancer," he warned. "If you don't wear sunscreen before you're 10 that goes up by 50 per cent. So, it's the new normal for everybody."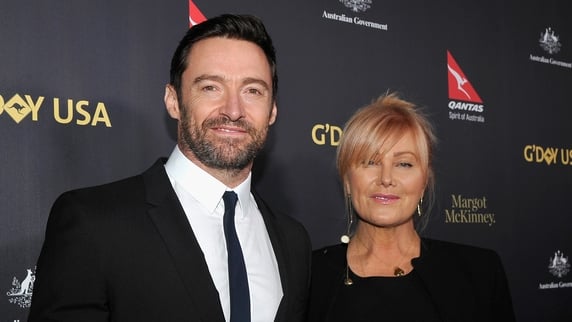 Jackman with wife Deborra-Lee Furness, who also encouraged him to have a mark checked by a doctor