Brooklyn scooped the top honour at the 2016 Evening Standard British Film Awards on Sunday night (February 7), after being named the Best Film.
The Saoirse Ronan-starring movie was in competition with Colin Farrell's The Lobster, 45 Years and High-Rise in the awards which recognise the best in British and Irish talent.
The John Crowley-directed film has also been nominated for Best British Film at the 2016 BAFTAs which will be held on February 14, with Ronan being nominated for Best Actress at both the BAFTAs and Oscars. The Irish actress already won Best Actress at the British Independent Film Awards for her performance in Brooklyn.
Meanwhile, Dublin-born writer Emma Donoghue was also honoured in the Best Screenplay category for her big screen adaptation of her Booker-nominated novel Room. The Lenny Abrahamson-directed film which stars Brie Larson is up for four Oscars including Best Film.
Idris Elba was named Best Actor for his role as a rebel commander in Beasts of No Nation, with Maggie Smith taking home the Best Actress award for The Lady in the Van.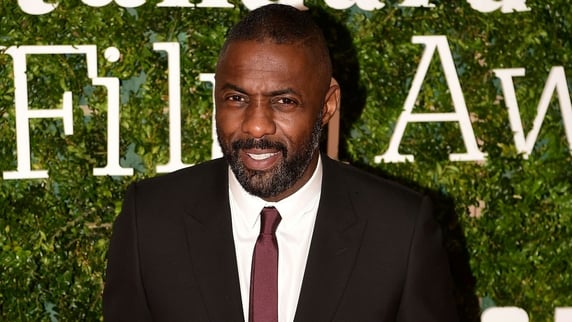 Idris Elba wins Best Actor
Take a look at the winners list in full below:
Best Actor
Idris Elba - Beasts of No Nation
Best Actress
Maggie Smith - The Lady in the Van
Blockbuster of the Year
Star Wars: The Force Awakens
Best Screenplay
Emma Donoghue - Room
Rising Star
Maisie Williams - The Falling
Comedy Award
Emma Thompson - The Legend of Barney Thomson
Technical Achievement
Mark Digby - production designer, Ex-Machina
Outstanding Contribution
Alan Bennett