It's the question that has been vexing film fans since Brooklyn opened in Irish cinemas in November: did Saoirse Ronan's character Eilis make the right decision at the end of the movie? And director John Crowley still hasn't made up his mind, either.
In a new video interview with US film website Deadline.com, Crowley and Brooklyn star Julie Walters discuss how the Oscar and BAFTA-nominated film deals with emigration - and that ending.
"Did she make the right choice?" asks Walters about Eilis. "This is what I want to know. We'll never know."
"Well, who knows? Who knows?" replies Crowley.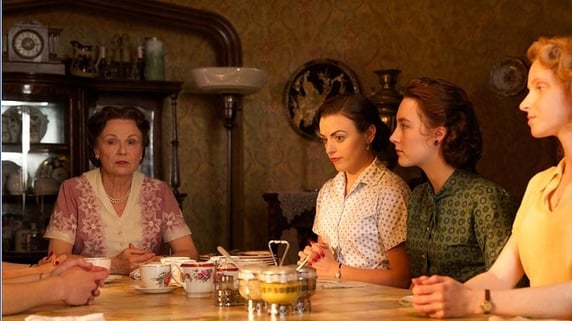 Julie Walters (far left) as landlady Mrs Keogh in Brooklyn
"For me, it's a profoundly important piece of writing, I think - not just about Ireland, but about America," says the director of Colm Tóibín's source novel. "Because it's the first story that sort of tells the complete journey of emigration. By sending a young woman - which is also what's fresh about it - to America, and then taking her back to Ireland - which is the sort of masterstroke - where you see how much she's changed and how she views Ireland differently."
"It's one tiny story, which I think has huge scale because it's one version of a story that happened thousands upon thousands upon thousands of times as we know," Crowley continues. "In the Fifties, in particular, [there] was a huge wave of emigration from Ireland.
"And also, one of the things I find striking about when we were doing homework on it at the time, doing research on it is that the nature of emigration from Ireland, especially in the Fifties, was largely solitary. It was just often young men and women heading off on their own with a suitcase."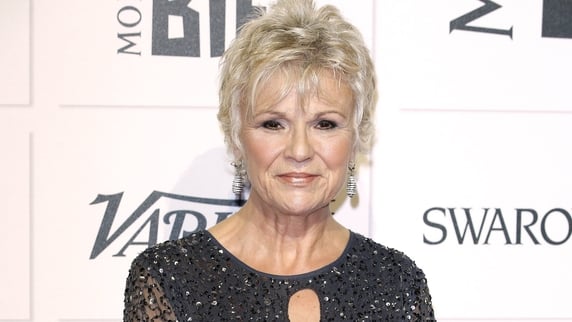 Brooklyn was a very personal project for Julie Walters
Walters, whose had read the book before she was approached about the film, also explains how the story resonated with her own family history.
"Recently I did this programme Who Do You Think You Are?, tracing your roots," she says. "My mother was Irish - obviously, she came to England where we were all born, my brothers and I. This note appeared, which was obviously in her belongings. It was from the Parish Priest in Ireland and it said: 'Mary O'Brien is a good girl of high moral standing, and she's very hard working'. In it was my mother's hopes and dreams of coming to England."
Walters is nominated in the Best Supporting Actress category at this month's BAFTA awards, which take place on Sunday February 14. Her nomination is one of six Brooklyn has received.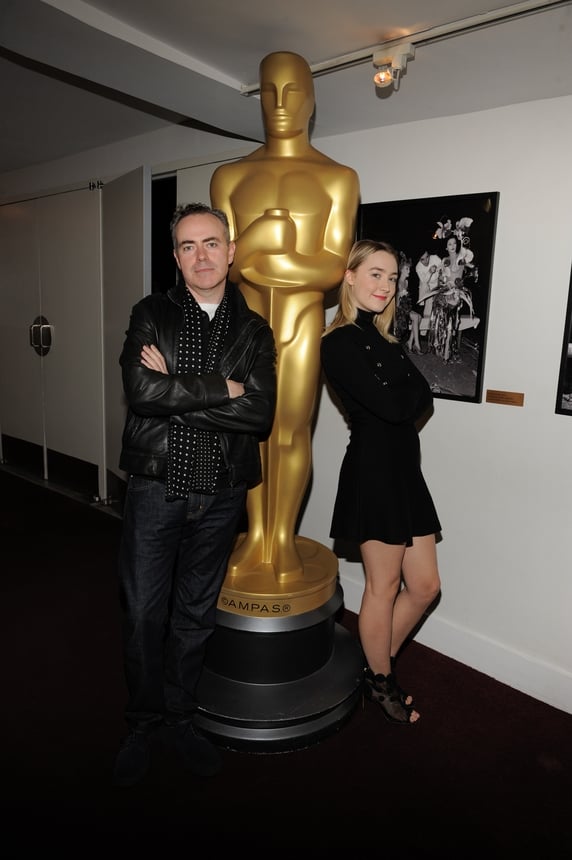 John Crowley and Saoirse Ronan - Taking Oscar nominations in their stride
Brooklyn is also nominated in three categories at this year's Oscars: Best Film, Best Actress (Saoirse Ronan) and Best Adapted Screenplay (Nick Hornby). The Oscars take place on Sunday February 28.