Irish films have secured a record nine Oscar nominations, including an unprecedented two films in the running for Best Picture.
Room, directed by Lenny Abrahamson, and Brooklyn, directed by John Crowley, are both on the Best Picture shortlist. Abrahamson is also shortlisted for Best Director.
Irish actors Michael Fassbender and Saoirse Ronan both received nominations for Best Actor and Best Actress respectively. Recent Golden Globe winner, Brie Larson, was also nominated for her performance in the Irish co-production Room.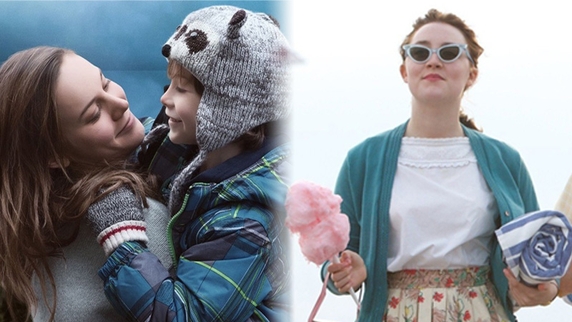 Brie Larson and Saoirse Ronan were both nominated for Best Actress
Speaking to TEN from New York where she's in rehearsals for The Crucible on Broadway, Saoirse said said that receiving a nomination for an Irish movie that has such a personal connection makes her "extra proud".
The 21-year-old actress  - who admitted she almost missed hearing about her nomination - also said that she was delighted for the other Irish nominees, describing it as a watershed moment for the film industry here.
Things are starting to bubble now. Film makers are becoming a little bit more braver and they feel they can make the stories they want a little bit more because of the likes of Brooklyn and Room hopefully doing so well. And to be a part of that shift and to actually see it happen is really really exciting.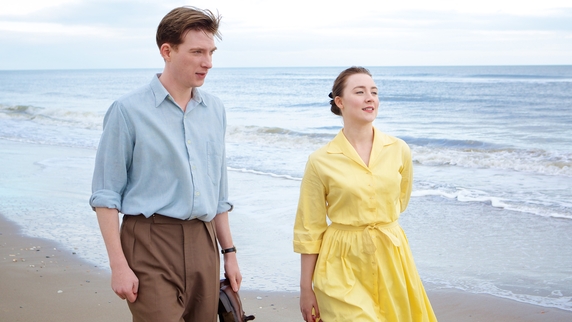 Donhnall Gleeson said he's thrilled for co-star Saoirse Ronan
Speaking to TEN in London, Brooklyn star Domhnall Gleeson said he was absolutely thrilled that his friends had been nominated. He said no-one was more deserving than Saoirse Ronan of a Best Actress nomination.
"And also you've got Lenny nominated for director and they [Room] got nominated for [best] film as well, and Michael got nominated. It's just amazing."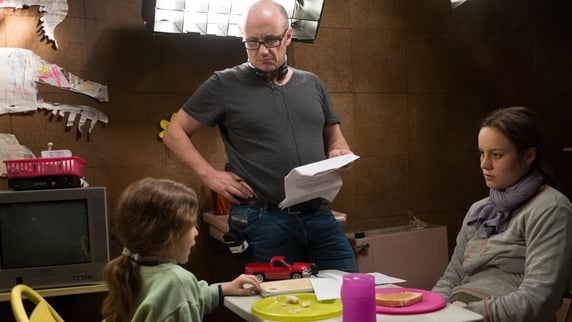 Lenny Abrahamson on the set of Room with stars Brie Larson and Jacob Tremblay
Room director, Lenny Abrahamson, admitted that he is still in shock after hearing he had made the shortlist in the Best Director category.
I thought about it in the way that a little boy imagines scoring a winning penalty in a World Cup final - in that it's one of these fun things to imagine.
He added that his nomination came as a huge surprise, despite the critical acclaim that has greeted Room.
"Nobody was predicting that I'd be there. A lot of people thought I'd done a really good job and maybe should be but nobody thought that I would be", he said.
Room author Emma Donoghue is among the Best Adapted Screenplay nominees for her script of her own bestselling novel, and is joined in that category by English writer Nick Hornby, who adapted Colm Tóibín's Brooklyn for the big screen.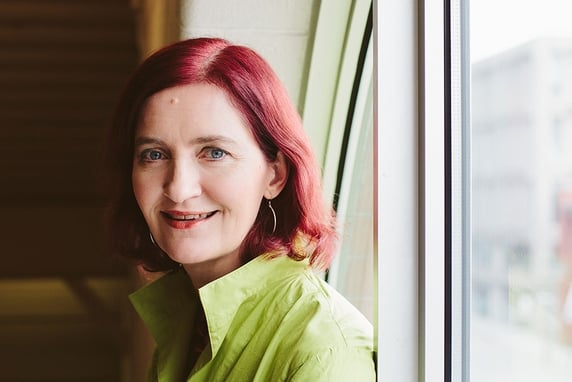 Emma Donoghue was nominated for Best Adapted Screenplay
Emma Donoghue told the Ray D'Arcy show that she was more excited to hear Lenny's name called out than her own. Speaking to Lenny on the other line she said:
"I was more excited to hear your name than mine. I did a gasp when I heard my own but I screamed 'Lenny' when I heard yours because as you said none of use expected it. Just in terms of what the predictions were...to see your name up there in the big five brought tears to my eyes."
When asked if she ever saw herself as being an Oscar nominee, she joked,
I've always had Oscar fantasies but they're purely in the category of how to get yourself to sleep with some totally unrealistic dream. But they've never overlapped with my real life before
Michael Fassbender is nominated for Best Actor for his performance in Steve Jobs. He was previously Oscar nominated in the Best Supporting Actor category in 2014 for Twelve Years a Slave.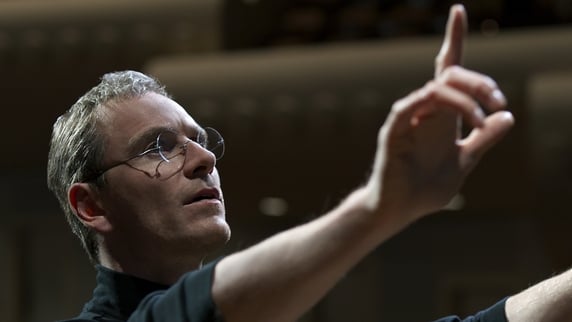 Michael Fassbender as Steve Jobs
The Live Action short Stutterer, directed and written by Irishman Benjamin Cleary, is also shortlisted. However there was disappointment for the Paddy Breathnach-directed Viva in the Best Foreign Language Film category.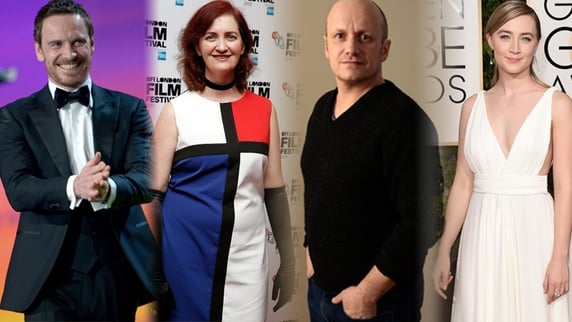 Irish films have secured a record nine nominations
In all Irish films picked up a record nine nominations, the largest ever for the Irish film industry. Yesterday the chief executive of the Irish Film Board, James Hickey, described 2015 as a "coming of age" for Irish film.
.@RTE_TEN Element office!! pic.twitter.com/MqR80GbvWe

— Sinéad Crowley (@SineadCrowley) January 14, 2016
President Michael D. Higgins - who as Minister for Arts, Heritage and the Gaeltacht re-established the Irish Film Board - added his congratulations following Thursday's nominations.  
I am delighted to send my warmest congratulations to the Irish nominees on the occasion of the unprecedented strong Irish representation at the Oscars 2016. This year's Oscars shortlist is a remarkable testimony of the vitality and diversity of the talent available to the Irish film industry. 
The Revenant leads the pack this year with twelve Oscar nominations. The Oscars, hosted by Chris Rock, take place on Sunday February 28.
Click here for all the nominees and we also take a look at who was left disappointed.