Oscar nominee Brie Larson has revealed that filming the Lenny Abrahamson-directed film Room was an "emotional marathon".
Larson has already won Golden Globe, Screen Actors Guild and Critic's Choice awards for her lead role in the Irish/Canadian production and is the hot favourite to take home the Academy Award later this month.
Speaking about what she learned from playing Joy, a woman who has been held captive for seven years, Larson told People magazine, "I learned so much, but I think strength became the biggest one. There are many ways that I learned about strength.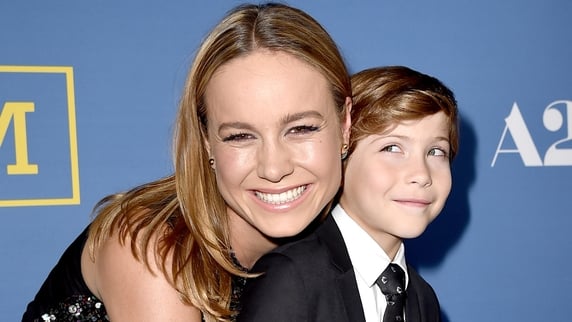 Larson and her Room co-star Jacob Tremblay
"One was gaining 15 pounds of muscle, and I was able to lift things that I never felt in my life I would be able to do. That became such a huge part of the routine of making this movie. Every other day, I worked with this incredible trainer, and she would have me lift extreme weights over my head.
"Just having that, being able to dead-lift before I went to work every morning, gave me this mental change that I never had before."
"It was an emotional marathon to make this. There are moments when you think, 'I just don't have any more to give'. You realise that there's more, and that life keeps you going, and that it is hard. That's ok," she added.
Read TEN's review of Room here and click on the links to watch our interviews with Brie and Lenny.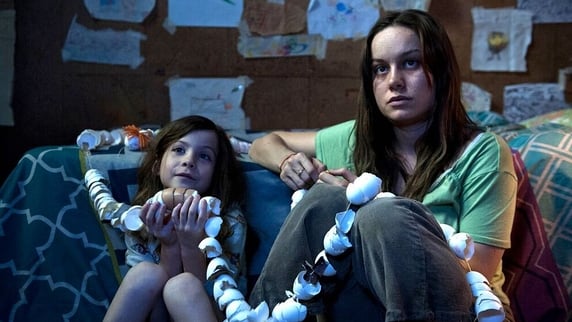 Tremblay and Larson in Room
Larson isn't the only member of the Room team to land an Academy Award nod, with Irish director Lenny Abrahamson picking up a nomination for Best Director, author and screenwriter Emma Donoghue shortlisted for Best Adapted Screenplay and the film itself listed in the Best Picture category.
The Academy Awards take place in Hollywood on February 28.