Room star Brie Larson was honoured at the Screen Actors Guild Awards with the award for Best Actress in a Leading Role, making her the hot favourite to take home the Oscar next month.
The SAG Awards have a long-running history of predicting which stars will take home the four acting awards at the Oscars, with very few examples of times the Guild and the Academy have differed in opinion.
Larson, who plays the lead in the Irish-Canadian production Room, now has a Golden Globe and SAG Award under her belt, making her the favourite to earn the Best Actress Oscar on February 28.
During her speech, Larson addressed her fellow nominees Cate Blanchett (Carol), Helen Mirren (Woman in Gold), Saoirse Ronan (Brooklyn), Sarah Silverman (I Smile Back) and the guests in attendance saying, "I feel like I was born questioning everything about reality, feeling lost and alone and always worried that I was deeply unlovable.
"And watching your movies... made me feel less alone and made me feel like that was a safe place to explore my creativity."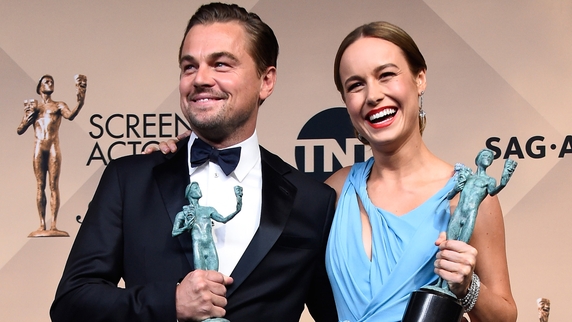 Larson also thanked her "inspirational" co-star Jacob Tremblay saying, "Everything that is this movie is because of you."
Saoirse Ronan may have missed out on the Best Actress award for her role in Brooklyn, but she made sure she got noticed at the event.
The Carlow star was left red faced as she arrived late on stage to present the outstanding performance by a male actor in a supporting role award, but thankfully her Irish charm managed to save the day. After missing her cue to go on stage, Ronan joked that she was too busy drinking her water and looking at Straight Outta Compton.
The Revenant star Leonardo DiCaprio is on a similar winning streak for his performance in the Alejandro G. Inarritu-directed film, and last night's Best Actor win has pushed him further into the lead for the Oscars race.
DiCaprio thanked his parents during his speech for supporting him and helping him to achieve his dreams, "Thank you for listening to an overly ambitious, slightly annoying 13-year-old kid who wanted to go on auditions every day after school, I wouldn't be standing here without you."
He did, however, help to brush Saoirse's faux-pas under the red carpet by distracting the audience with his mispronunciation of Domhnall Gleeson name, which pretty much sounded like he said Dumble (as in Dumbledore).
9-year-old Tremblay was nominated in the Best Supporting Actor category but lost out to Beasts of No Nation star Idris Elba. Neither star earned an Oscar nod however, so that race isn't over just yet.
Elba was a double-winner on the night, also earning acclaim for his role in television series Luther.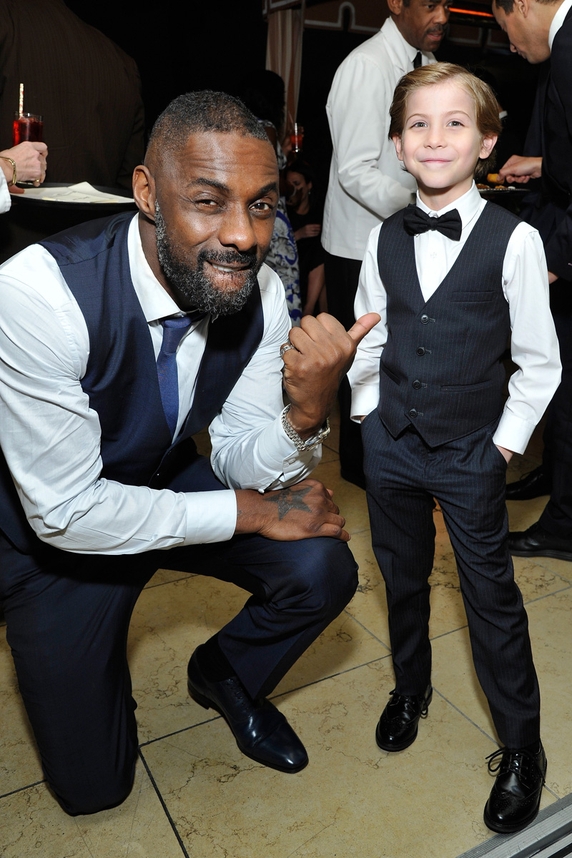 The Danish Girl's Alicia Vikander was honoured with the Best Supporting Actress SAG Award.
The award for Outstanding Performance by a Cast in a Motion Picture went to Spotlight, which counts Mark Ruffalo, Rachel McAdams and Michael Keaton among it's star-studded cast.
For the full list of winners at this year's SAG Awards, click here.
For all the red carpet style and glamour, click here.