Domhnall Gleeson has praised his Brooklyn co-star Saoirse Ronan saying she is an "unbelievable" actress.
Ronan, who has been nominated for numerous awards for her turn in Brooklyn, including Golden Globe, Oscar, SAG Award and BAFTA nods, has received some high praise from her co-star Gleeson, who revealed that getting the chance to work with her was part of the reason he got involved in the project in the first place.
"She's unbelievable," Gleeson told The National. "I'd met her twice before and the reason to do the film was to spend some time with her on set and just try to be part of something that I hoped was good."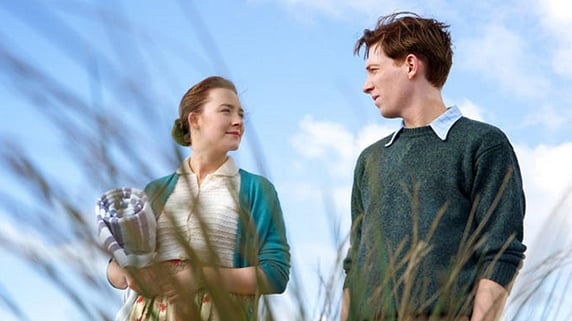 Saoirse Ronan and Domhnall Gleeson
Ronan plays Eilis, a girl from Enniscorthy who travels to America to build a new life for herself, including finding love with a Brooklyn native, played by Emory Cohen. On a trip back home to Ireland however, Eilis meets Gleeson's character Jim and must choose between a life in Ireland and her new path in the US.
Gleeson added that it felt strange to play with that dynamic, "Obviously, the whole film is invested in a relationship that I have to provide an alternative to – so it was odd to take that on."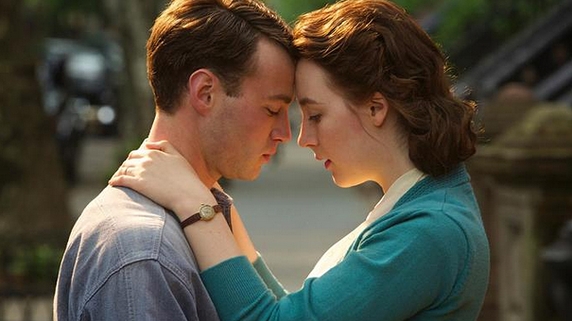 Emory Cohen and Saoirse Ronan
Ronan said that she feels very lucky to have gotten the chance to star in the adaptation of Colm Toibin's novel, "I really felt like I'd struck gold when the guys asked me to do Brooklyn."
"To find something like Brooklyn is one in a million," she added.