With Irish-backed movies sweeping all before them at the box-office and during awards season, cinema-goers will soon be able to enjoy another Irish-made film - a thriller set in the Australian Outback starring Nicole Kidman.
Strangerland tells the story of Catherine and Matthew Parker, whose relationship is pushed to the brink after their two teenage kids disappear into the remote Australian desert. However, as the search begins for the pair, the town is struck by a massive dust storm, hampering the hunt for the missing kids.
Made with funding from the Irish Film Board, Strangerland boasts an all-star cast including Oscar winner Nicole Kidman, Joseph Fiennes and Hugo Weaving.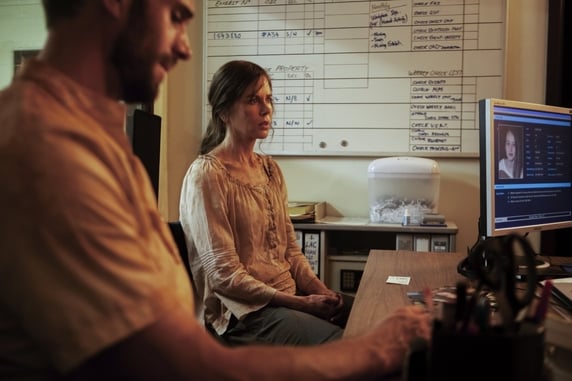 Strangerland has screened at the Galway Film Fleadh and Cork Film Festival last year and features a wealth of Irish film talent.
Producer Macdara Kelleher of Fastnet Films said: "It's wonderful for Fastnet Films to be producing an incredible project that has attracted an A-list cast in Nicole Kidman, Joe Fiennes and Hugo Weaving".
"And it's great to be able to bring such talented Irish crew, including cinematographer PJ Dillon, sound recordist Rob Flanagan, writer Michael Kinirons, and photographer Ross McDonnell, as well as many others, as part of the Irish-Australian co-production."
Check out our exclusive clip of the movie with comments from Macdara and the rest of the cast and crew.
Strangerland goes on release in Irish cinemas on February 5.