After much speculation, Nicky Byrne has officially been revealed as the Irish entry for this year's Eurovision Song Contest, with a song he co-wrote called Sunlight.
Rumours began to circulate last week that the RTÉ 2fm presenter and former Westlife star would be representing Ireland in the annual competition and we can now confirm that Nicky Byrne is Stockholm-bound this May.
"I'm absolutely over the moon. I really am. To be given the opportunity to represent our country is huge," Nicky told RTÉ'. "I'm really looking forward to it... We have what we feel is a really catchy, kind of pop/soft rock song."
Speaking about his love of Eurovision growing up, Nicky said: "I have a great memory as a nine year old, of dancing around our sitting room in a tricolour sweatshirt when Johnny Logan lifted the trophy in 1987."
The song he will perform is entitled Sunlight and was co-written by Nicky himself, renowned songwriter Wayne Hector and award-winning composer Ronan Hardiman. You can hear the track by clicking the video link for a special lyric-video featuring Nicky.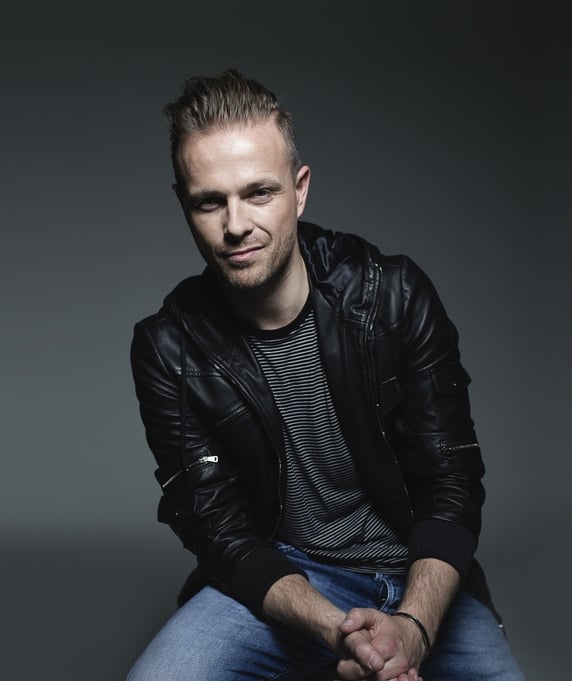 "It isn't a ballad, it's a very uptempo song, it is very radio friendly," he added. "People will make their own minds up, but we really have given what we feel is our best chance, from our point of view."
RTÉ selected Nicky and the song Sunlight this year in a departure from the Eurosong format and the mentor format which it has engaged over the last 8 years.
Head of Entertainment with RTÉ Television, John McHugh, said of the decision to directly select Nicky instead of going down the Eurosong route once more, "We have a long and proud history with Eurovision, but we've had mixed results over the last few years.
"Myself and Head of Delegation Michael Kealy took a serious look at our approach, reviewing the entire process and the Eurovision Song Contest itself. The competition is constantly evolving and RTÉ has to be flexible in how we approach it in order to put our best foot forward. Direct selection has proven to be a successful method for other countries and we felt that this year it would give us the best chance at success."
Nicky's selection has been hailed by some who have a keen interest in the song contest.
One advantage of @NickyByrne being selected early for #Eurovision is that he can promote song at national selection shows in other countries

— Adrian Kavanagh (@AdrianKavanagh) January 13, 2016
Nicky will perform in the Eurovision Semi-Final in the Globe Arena in Stockholm on either Tuesday 10 or Thursday 12 May, to qualify for a place in the Final on Saturday 14 May. The draw to decide which Semi-Final Ireland is to perform in will take place at the end of January.