Justin Bieber has made Irish chart history and he's also finally dislodged Adele from the No 1 spot after her six-week reign. However, Biebs wasn't such a big hit in Mexico after he and his entourage were reportedly ordered off an archaeological site.
For the second week, Bieber holds every spot in the top 3 Irish singles chart with his songs Love Yourself, Sorry and What Do You Mean holding onto the No 1, No 2 and No 3 spots respectively for the second week running.
However, officials at a 13th-century Mayan ruin in Mexico say he was ordered off the site when he apparently tried to climb onto pre-Hispanic pyramids.
According to reports, an official at the National Institute of Anthropology and History spoke on condition of anonymity and said the incident happened on Thursday (January 7) at the site in Tulum on Mexico's Caribbean coast.
The official could not reveal which of the structures Bieber had allegedly breached, but said he was "asked to leave".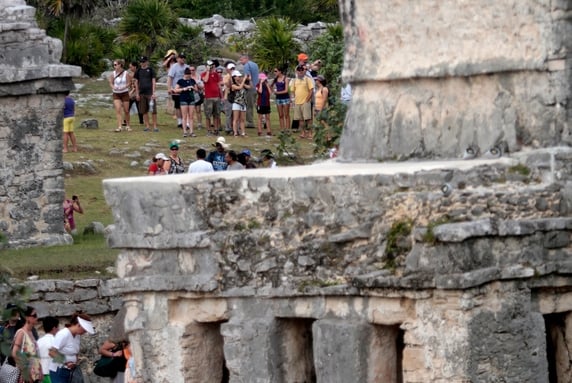 The 13th-century Mayan site of Tulum
Visitors are allowed on some pre-Hispanic pyramids in Mexico, but those considered vulnerable are either roped off or have 'no entry' signs on them.