Justin Bieber was not happy with his fans at a TV performance in Oslo, so he left the stage and refused to return. This comes just days after he walked out of an interview with Spanish radio station.
The most recent of these events, in Norway, occurred after a fan spilled something on the stage and Bieber tried to mop it up, but people kept grabbing at his hands and feet.
Incensed by the situation Bieber stormed-off stage and declared he was not going to perform. He said: ""I'm done, I'm not doing the show."
Bieber later apologised via Instagram. He wrote: "Sadly it's been a rough week for me, long days, no sleep, while having to be 'on' as they would say for cameras fans etc.
"In no way did I mean to come across mean, but chose to end the show as the people in the front row would not listen.
"Hopefully people will understand where I am coming from. I don't always handle things the right way but I'm human and I'm working on getting better at responding not reacting."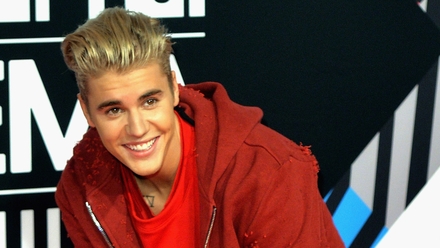 The day before his on-stage strop the Biebs walked out of an interview with a Spanish radio station. The chat between the presenters, the popstar and a translator got quite weird as the eight minute exchange wore on - not helped by the language barrier. At one point one of the interviewers asked, "Behind a great artist there's always a great woman, so... any woman? Behind the looks?"
The question was about whether or not he had a stylist but by this stage nobody seemed to have a clue what was going on with Bieber just replying "There's no woman right now".
His frustration with the hosts continued to grow and he eventually walked off.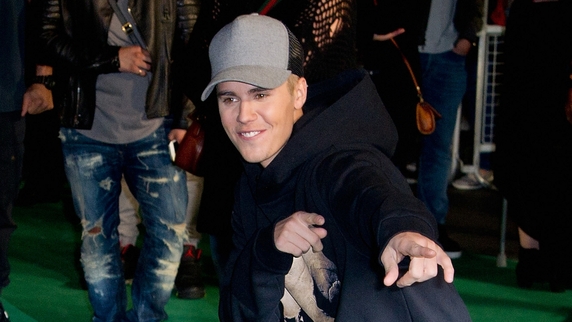 Over the last couple of years the Biebs has been arrested for drunk driving, spotted smoking (ahem) strange looking cigarettes, photographed in the nude, been caught telling racist jokes and is being sued by his neighbour for allegedly egging their house.
Speaking to US TV show Access Hollywood the 21-year-old said:"I was really in a weird place. I was in the industry so young and you have so many people that you lean on and trust... I just didn't have my guard up, so I got my heart broken a bunch of times by friends (and) people in the industry. After a while I was like, 'You know what, I'm not gonna open up to people anymore; I'm just gonna be guarded'.
"I was really about myself for a while and then it just got to a point where I was, like, so unhappy, I was so lonely, I felt so alone. I was so closed off to everyone, even my friends. I was like, 'I can't trust anybody', so I started just acting out, doing whatever I wanted to do."
Bieber, who recently walked away with five awards at the MTV EMA's including Best Male, confessed that going off the rails didn't exactly help with his song writing.
"When you're in kind of a bad headspace, you're writing about being in that bad headspace.
"It just really doesn't really match up with what I'm doing now, so we scrapped a lot of songs and we've moved in a pretty different direction."