Time to re-set the world's internet status to: melt. Khloe Kardashian has weighed in on the Kendall Jenner and Harry Styles romance speculation currently doing the rounds, saying she thinks they're "dating".
Social media exploded when photos of Jenner and the One Direction star yachting together in St Barts surfaced, some of which seemed to show them kissing.
The reality TV star was questioned about the relationship status of her younger sister on the set of the upcoming show Kocktails with Khloe, to which she replied: "Do I think they're dating? Yes.
"I don't know if they're, like, boyfriend-girlfriend. Nowadays I don't know. People are weird with stuff.
"So, I don't know their title. But I mean, they were in St Barts together hanging out, so to me that's dating."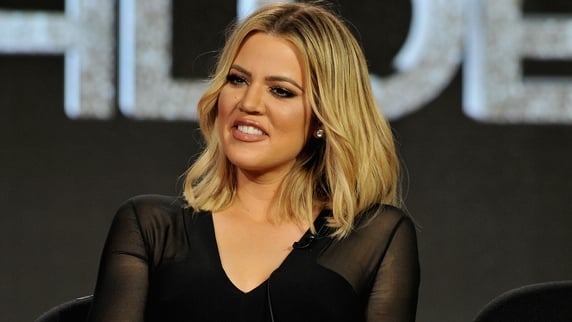 Khloe Kardashian says sister Kendall Jenner and Harry Styles are "dating"
However, Kardashian was quick to downplay how much she knows about their romantic status,adding: "I don't know what they are. You know, you have to have 'the talk'. I don't know if they've had that talk yet."
Styles and Kendall were previously romantically linked in 2013 and 2014.