Khloe Kardashian has spoken out for the first time about why she called-off her divorce to Lamar Odom - it does not mean the couple are back together.
Kardashian rushed to her estranged husband's bedside earlier this month when he was hospitalised following a drugs binge at a brothel in Nevada.
Speaking to People magazine the reality TV star responded to the rumours that she and the former NBA star are to reunite romantically after she called-off their divorce.
The 31-year-old explained: "'I pulled back on the divorce because there is no rush for it. For medical decisions and a ton of other things, it's just smarter that it's put on hold. 
"But that does not mean I'm back with Lamar. It's not even in our brains to think about us having a relationship. Only time will tell."
While she denies the couple are to reconcile she did confess to having strong feelings for her ex. 
"I loved him always, and I will always love him. I don't believe love is fickle. I believe when you love someone, you are allowed to love from afar. You don't have to be with that person in order to love him."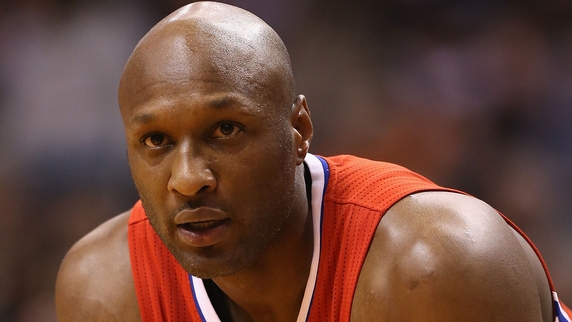 Kardashian and 35-year-old Odom wed in 2009 following a whirlwind one-month romance with their nuptials featuring on the family's reality TV show. 
But their marriage fell apart and in December 2013 Kardashian filed for divorce.
The couple went through divorce proceedings in July this year, the papers were not yet officially signed off due to a backlog of papers in the city of Los Angeles, meaning the divorce wasn't finalised. 
Kardashian's lawyer, Laura Wasser, appeared before a Los Angeles judge last Wednesday to withdraw the papers, a request which was approved.