Domhnall Gleeson has said that himself and his co-stars on The Revenant were put through the wringer while filming the survival adventure in the wilds of Canada.
Hailed as one of the must-see movies of 2016, The Revenant is inspired by the true story of Scots-Irish fur trapper Hugh Glass (played by Leonardo DiCaprio) and is directed by Oscar-winning Birdman filmmaker Alejandro Gonzalez Iñárritu.
Set in 1823, the film follows Glass on his quest for revenge after he is betrayed by another fur trapper, played by Tom Hardy. Gleeson plays the leader of the hunting expedition, Captain Andrew Henry.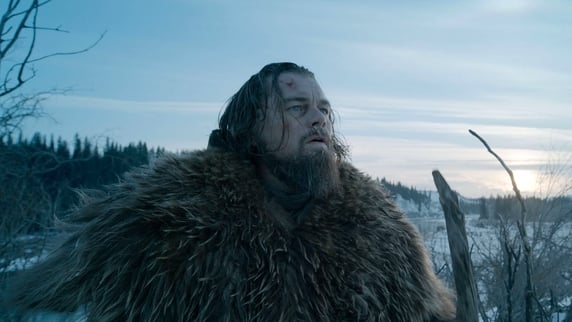 Leonardo DiCaprio as Hugh Glass in The Revenant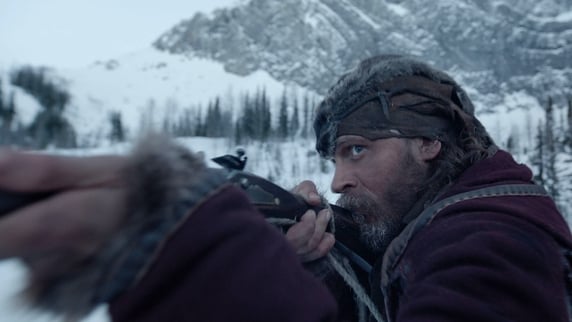 Tom Hardy as his nemesis, Fitzgerald
Director Iñárritu was insistent that this story of "survival and spiritual growth through physical pain" should be as immersive as possible for Gleeson and his co-stars with no green screen to be used in depicting their characters in the wilderness.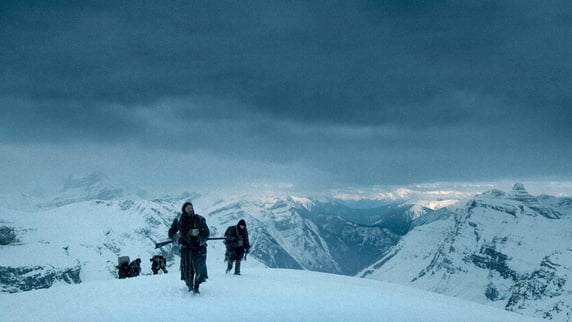 Suffering for their art - the cast of The Revenant
"We had a conversation - all of the cast and Alejandro," recalls the Dublin actor in a new promo film for the movie.
"He said, 'You're going to be in pain, and that's planned'. And that he wanted to film that then", laughed Domhnall.
Iñárritu's policy has paid off handsomely, with the Oscars favourite praised by audiences for its authenticity.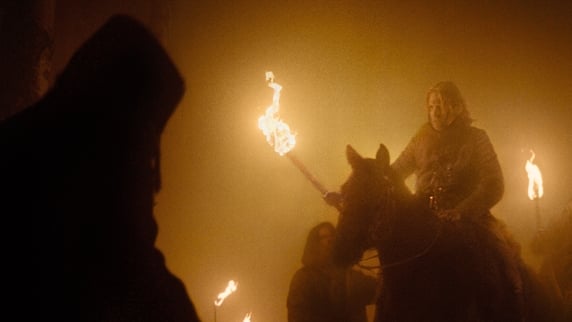 Gleeson as Captain Andrew Henry
"Everything has to 'pop' as being real, because if you have a false moment everything falls apart," says Gleeson of the film. "The group has to move from being in control to being at the mercy of everything."
Fans can judge for themselves when The Revenant opens in Irish cinemas on January 15.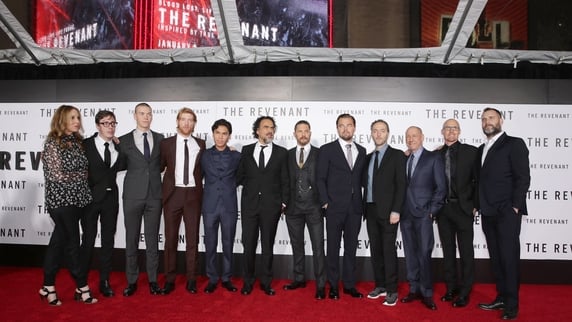 The cast and crew of The Revenant at the film's world premiere in Los Angeles last month