Jay Z has said he wants to make Harry Styles the biggest solo artist in the world during his hiatus from One Direction.
The rapper, who owns the Roc Nation record label, has reportedly offered to help Styles to launch his solo career by creating a team to help him to develop as an artist.
"Harry doesn't need any help with exposure, everybody in the world knows who he is," Jay Z told the UK's Daily Star Sunday. "But he does need to make the transition from being part of a group to becoming an individual artist."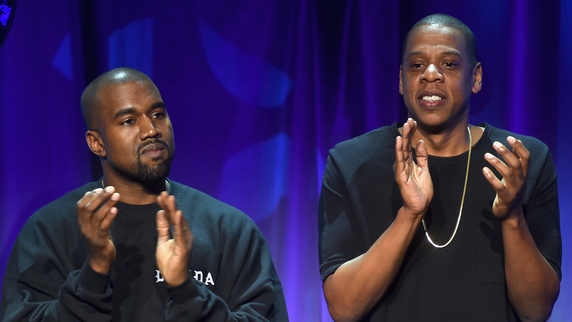 Kanye West and Jay Z
The music mogul, who has previously mentored Kanye West, Rihanna and Rita Ora, added: "I can get him working with the bigger artists, the biggest producers, and have him as the biggest artist in the world within a year."
One Direction are currently on a break that is expected to last up to 18 months, and Styles has already registered four songs with the American Society of Composers, Authors and Publishers, so it's looking like he won't be wasting any time on getting to work on some solo material.