U2 made over $133 million on their eventful iNNOCENCE+eXPERIENCE world tour this year but they were topped at the box office by Taylor Swift and One Direction.
The figures from music industry bible Billboard for global ticket sales from November last year to November this year are lead by Swift, who played Dublin in July, and her 1989 world tour.
She made $217,437,974m, One Direction made $208,008,704m, U2 hit $133,614,474m and they were closely followed by The Rolling Stones at $131,460,125m.
The top five is rounded off by US country star Kenny Chesney who took in $114,094,584m for his tour.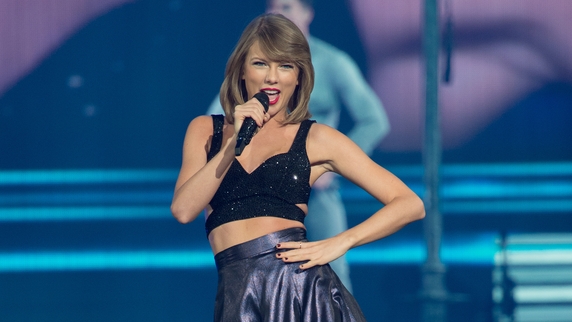 Taylor Swift
U2 are also on Billboard's top 25 Boxscores for their eight-night stand in Madison Square Garden in July which took in $19,474,285 in ticket sales to nearly 150,000 fans.
U2's last tour, U2 360°, which ran from 2009 into 2011, is still the highest-grossing tour of all time, having taken in $736,421,586, with a total attendance of 7,272,046 people.
Overall, live music took a total of $20 billion at concerts globally according to Billboard.