Knights of Columbus! Will Ferrell has admitted that he would jump at the chance to shoot a movie in Ireland. The Hollywood star was in Dublin last night for the premiere of his new movie Daddy's Home along with co-star Mark Wahlberg.
The actor is no stranger to these shores and this week marked his twelfth trip to Ireland. Speaking on the red carpet last night he told TEN that he is open to offers to makes a film here, "I would love to; I just need someone to invite me! So I'm waiting."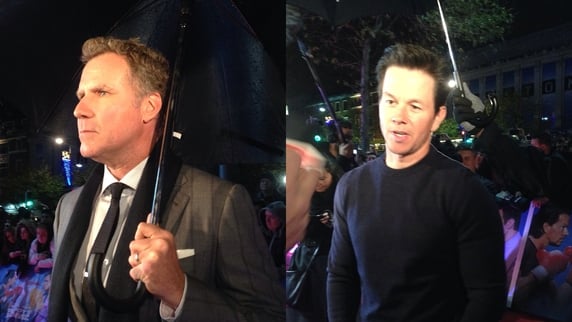 Will Ferrell does his serious face thing and Mark Wahlberg is chilled - and chilly - on a very wet Dublin red carpet.
The Hollywood actor also revealed that he finds his co-star Mark Wahlberg's body more aspirational than attainable.
Ferrell joked that the actor and former Calvin Klein underwear model "is really in shape physically and I'm not, so it was fun to work with Mark and dream about maybe one day what my body could look like."
It's not just us eyeing up Marky Mark, #WillFerrell has some major body envy too #DaddysHome https://t.co/2MBWqMPOQ8 https://t.co/0tB3VWtfrY

— RTÉ TEN (@RTE_TEN) December 7, 2015
Wahlberg, whose Boston parents both have Irish ancestry, said that he feels a strong affinity with Ireland which he said was like a second home to him.
"I think Boston is probably the most Irish city in America," he said. "Everywhere I went there was always a church or an Irish pub and I feel like this is like a second home for me."
Last month the actors, who previously worked together on buddy comedy The Other Guys, recorded a special video for their Irish fans with Ferrell saying, "We're bringing you our faces and our new comedy Daddy's Home. See you soon, and get your pubs ready".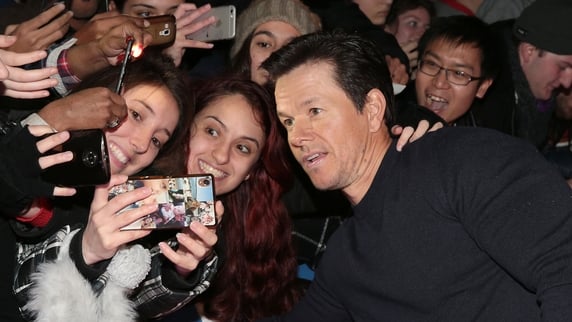 Mark Wahlberg meets fans in Dublin | Photo: Brian McEvoy
Speaking on the red carpet Wahlberg said that they had lived up to their promise since their arrival, though he was planning a quiet night after the premiere (we believe him).
Check out our full red carpet report, including interviews with Wahlberg and Ferrell by clicking the link.