Mrs Brown's Boys creator and star Brendan O'Carroll has said "it means an awful lot" to be recognised by the Irish Film & Television Academy and said he can't wait to see his wife Jenny in her dress at next week's glamorous event.
The 60-year-old Dubliner helped to launch Joe Duffy's new book Children of the Rising at the GPO on Friday evening and said to be honoured with the Irish Film & Television Academy's Lifetime Achievement Award for Comedy at the IFTA Gala Television Awards will be a night to remember.
"It's a bit mind-blowing. It's felt like a lifetime. Maybe it's an Irish thing. We're very lucky that we've taken awards for the show all over the place - in Australia, New Zealand, Canada, South Africa - but it's the one at home that makes a difference. It really matters, he exclusively told TEN.

"If anyone said 'it's just another IFTA it doesn't really matter' - no it does matter. It matters an awful lot. To be walking up there taking a Lifetime Achievement and be put in the same bracket as Jim Sheridan is amazing."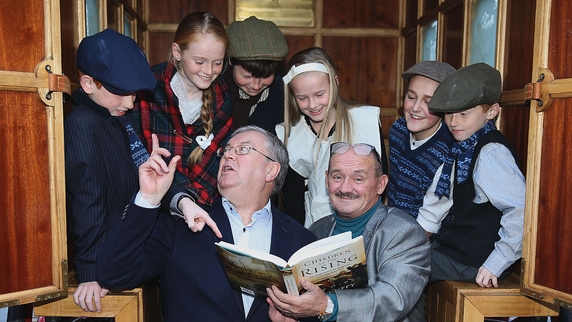 O'Carroll said he was out promoting Joe's book when a reporter broke the news to him about his IFTA honour.
"I was out getting photographed with Joe Duffy. A reporter came up to me and said 'congratulations' and I said 'thanks but it's not my book'. And they said 'no, no on the IFTA award.'
"Now I had heard a whisper because some people in RTÉ told me that IFTA had asked for a load of clips so I just thought that we were nominated for an award - but this is beyond the beyonds," he added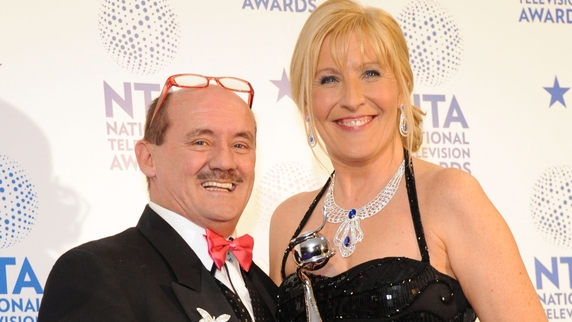 The IFTAs are known for its show-stopping gowns and glamorous frocks and O'Carroll said he can't wait to see his wife Jenny in her beautiful gúna and revealed he's glad she can finally wear the dress of her dreams.
"We were in Florida just shopping and Jenny came across this gorgeous dress in the window. She bought it for the BAFTAs two years ago. She had to go to California and I'd to go to Miami and we said we'd meet in Dublin and go on to the BAFTAs from there. But her flight was delayed and diverted to another airport and she got to the BAFTAs but her dress didn't.

"So she had to get a dress out of the wardrobe that she had previously owned. So when the dress arrived she had no event to wear it to. I kept on saying the event will present itself and it just has.

"She looks absolutely beautiful in it. So I'll have my gold hankie and a bow to match," he said.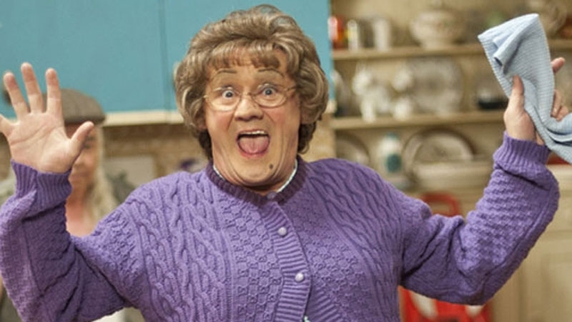 Announcing the award, IFTA CEO Áine Moriarty said: "Brendan O'Carroll is quite simply a creative genius; his comedic style is accessible, immediate and outrageously funny. You don't need to be a Mrs Brown fan to recognise this man's brilliance, and his absolute skill and craft that is inspiring young Irish comedy writers and performers to find their own unique voice."
In addition to the huge success enjoyed by the BAFTA winning Mrs Browns Boys, Brendan also produced last year's box office spin-off Mrs Brown D'Movie, penned seven comic novels and of course has a long track record as a stand up comedian.
Described by Aneglica Houston - star of the movie Agnes Brown - as " a cross between Robin Williams and Billy Connelly", Brendan will be joined friends and colleagues from the world of comedy and television as well as family members to pay tribute at the ceremony.
Previous IFTA Lifetime Achievement recipients include John Boorman, Gay Byrne, Fionnula Flanagan, Neil Jordan, David Kelly and Maureen O'Hara.
Highlights from the awards show will be shown on TV3 on Friday October 23.