Basketball player and reality TV star Lamar Odom, the ex-husband of Khloé Kardashian, is reported to be in a coma after being found unconscious in a Nevada brothel.
It's reported that police were called to the Love Ranch, a legal brothel in Crystal, Nevada on Tuesday afternoon after Odom was discovered unconscious. 
He was taken to a nearby hospital and then transferred to Sunrise Hospital and Medical Center in Las Vegas. Plans to transfer the 6ft 10in Odom by helicopter had to be scrapped because he was too tall, and he was instead transported by ambulance to Las Vegas.
It is reported that Khloé Kardashian and members of her family are at his hospital bedside, where is reported to be in a critical condition.
The owner of the Love Ranch, Dennis Hof, said that Odom had been staying there since Saturday. 
"He just wanted to get away, have a good time and relax," he told the Associated Press.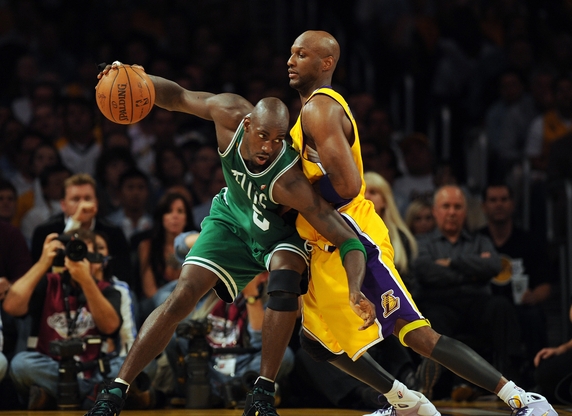 Lamar Odom in action on the court
Odom was a double NBA Championship winner with the Los Angeles Lakers in 2009 and 2010 and also was a bronze medal winner with the US basketball team at the 2004 Athens Olympics.
He featured regularly on the Kardashians' reality TV show, Keeping up with the Kardashians and starred in the spin-off show, Khloé & Lamar.
He married Khloé Kardashian in 2009. She filed for divorce in 2013, and it was finalised in 2015.