Hugh Jackman has long being recognised as one of the nicest guys in Hollywood.
Speaking in London at the World Premiere of PAN, an action-adventure origin story based on the classic tale of Peter Pan, the Aussie star told TEN that he tries not lose his temper and remains extremely grateful for the opportunities that have come his way.
"It's not true. I can just put it on for a little bit," he joked.
"I love what I do and I was always brought up with basic manners. People say nice - but I just see it as enjoying the people I work with, manners, respect - pretty normal simple stuff really. It doesn't seem that crazy to me but I real feel lucky with what I do and the opportunities I've had and so I try not to lose it but I will occasionally," he added.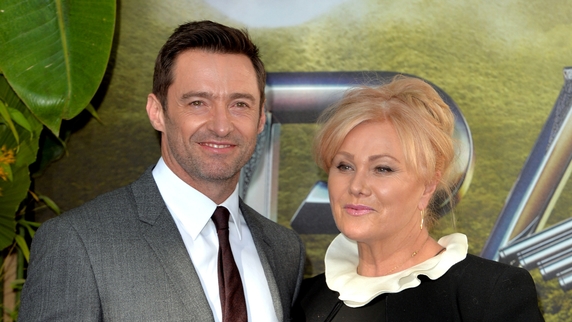 The 46-year-old star, who plays the villainous Blackbeard in the movie, said the inbuilt set-pieces really helped him get into character and said the film's sets "were like nothing I had ever seen before."
"I don't know if they'll do it like that again actually. I suppose literally it doesn't have to be that big but Joe (Wright, director) just really believed, especially for Levi (Miller, Peter Pan) because it's his first film, to keep it real and just for the atmosphere. It was twice the size of Leicester Square, just the set. It was phenomenal, it was massive."
Jackman also showed off his best Irish accent, as did his wife Deborra-Lee Furness - see that and all the action from Leicester Square by clicking the link.
PAN, cert PG, goes on released in Irish cinemas on October 16 with previews on October 10 and 11.