The latest contestant has been sent home from The Great British Bake Off.
Fireman Mat Riley became the seventh baker to be eliminated during the show's Victorian week.
The 37-year-old contestant revealed that he was out of his depth due to the complex techniques involved in Victorian Week.
He attempted to make a Charlotte Russe, a dessert made from cream and jelly encased in sponge fingers, and it proved his downfall.
Riley, who had been named Star Baker for his vol-au-vents the previous week, had a problem with the green sugar paste for his tennis cake, which judge Paul Hollywood described as "the tennis court from Hades."           
Speaking following his elimination, he said: "I felt from the beginning that I was surrounded by better bakers, my knowledge was nowhere near their level.
"I knew I was out of my depth in Victorian week with the techniques and the bakes involved. Some of the recipes we were given in advance but I never practised because I didn't ever expect to get to week seven.
"I know for sure I won't ever make a Charlotte Russe ever again! It went quite badly on the show but I said to Mary [Berry] it was actually the best one I ever made. You are trying to cage a jelly with one of the world's flimsiest biscuits, it's a crazy thing to make."

As Riley and his wife Alex prepare to welcome their first child together, he said: "To have been on Bake Off, become a father for the first time, and move house, is pretty life changing. It's been an incredible adventure and I am now just waiting for the fun to start with a new baby."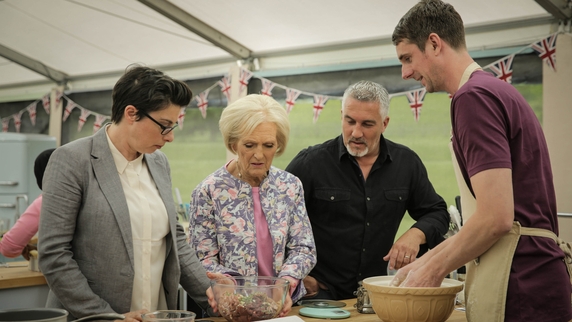 Mat Riley sent home from The Great British Bake Off
Tamal Ray was named Star Baker for the first time after impressing the judges with his spiced Charlotte Russe, which he managed to support using only jelly on the bottom, instead of the traditional sponge.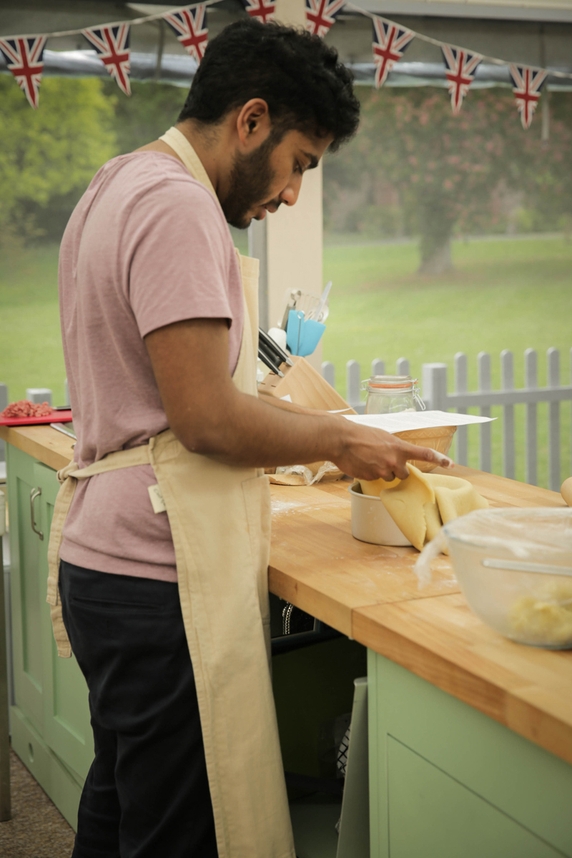 Tamal named Star Baker