The sixth contestant on The Great British Bake Off has exited the show after failing to deliver a "miracle" to judges Mary Berry and Paul Hollywood.
Warner: spoiler alert!
Alvin Magallanes was eliminated from tonight's episode of the show, which saw the bakers tackling the tricky business of pastry. 
The 37-year old nurse, who struggled with timings throughout the competition, didn't impress the judges with his plum frangipane tart, and came second-to-last position in the technical challenge.
Mary Berry said he would need a "miracle" to save him in the final challenge, but instead he delivered chicken a la king vol-au-vents which were partially "raw", according to Paul Hollywood.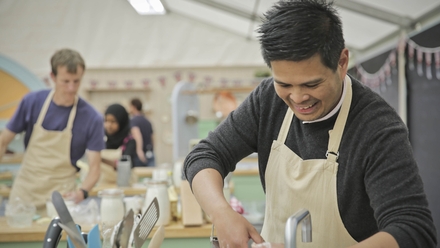 Alvin Magallanes sent home from GBBO after failing pastry challenge
Firefighter Mat Riley was named Star Baker for the first time after winning the technical challenge and impressing the judges with his two varieties of vol au vents and full English breakfast.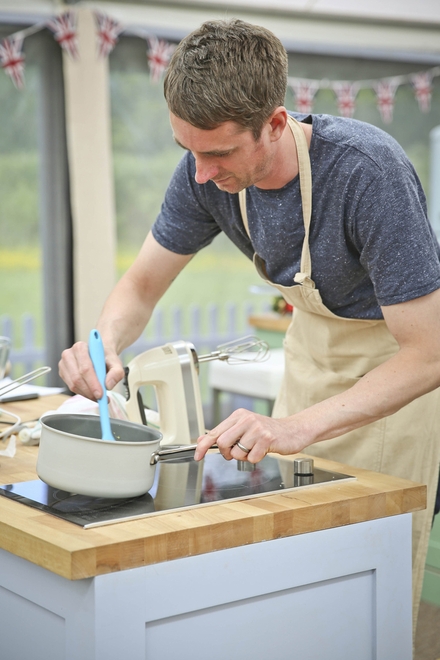 The Great British Bake Off continues on Wednesday September 16 at 8pm on BBC One.