Me And Earl And The Dying Girl
4/5
Starring: Thomas Mann, Olivia Cooke, RJ Cyler, Connie Britton, Nick Offerman, Molly Shannon
12A
Me and Earl and the Dying Girl has a fairly cumbersome title but don't let that put you off - it's a really beautiful movie that manages to be moving without ever feeling emotionally manipulative.
Thomas Mann plays Greg, a typical awkward high-schooler who keeps his peers at arm's length as he's afraid of not fitting in. His only close friend is Earl (RJ Cyler), who he refers to as his "co-worker" as they make cheesy parodies of classic movies together.
His mother, played by the always brilliant Connie Britton, forces him to to hang...
Read Sarah McIntyre's full review here
No Escape
3/5
Starring: Owen Wilson, Lake Bell, Pierce Brosnan
15A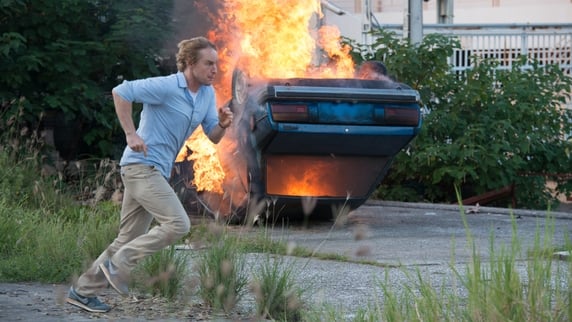 The latest film from director/writer John Erick Dowdle tells the story of American everyman Jack Dwyer, played by Owen Wilson. He moves his reluctant family to an unnamed country in Southeast Asia so he can work on a project to supply clean drinking water to the people. Things take a gruesome turn when Jack goes out for a newspaper and runs right into the crossfire of an insurrection, in which the natives are brutally murdering every foreigner they can get their hands on. The poor innocent Dwyer family are prime targets, and spend the rest of the movie trying to escape to safety. In terms of plot, that's basically it.
Wilson is surprisingly convincing in his unconventionally serious role, although you do almost expect him to start spouting lines from Zoolander. Lake Bell, who is also more of a comic actor, delivers a strong performance as Jack's whimpering but semi-capable wife Annie. Sterling Jerins and Claire Geare manage to be both...
Read Kayla Walsh's full review here
Ricki and the Flash
1.5/5
Starring: Meryl Streep, Kevin Kline, Mamie Gummer, Rick Springfield
12A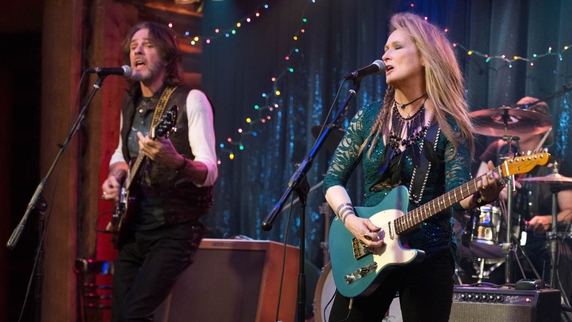 When you see Meryl Streep is starring in a film you immediately raise your expectations. She has starred in so many classics, and portrayed so many iconic characters, that you forget that she is only human and like the rest of us, can make a mistake. Ricki and the Flash is the kind of film you don't expect someone of Streep's calibre to make at this stage in her career – while taking risks can be a good thing, it's called a gamble for a reason. And this just doesn't pay off.
Ricki and the Flash is much like 2012's Hope Springs or 2009's It's Complicated in terms of underwhelming, but what both of those films had were a sense of heart. Even if those stories themselves were middle-of-the-road and somewhat forgettable, you cared about Streep's character in both. That just can't be said for Ricki Rendozza – I never actually cared what happened to her. The script is awkward at times, the attempts at...
Read Sinead Brennan's full review here
Dope
3/5
Starring: Shameik Moore, Tony Revolori, Kiersey Clemons, Zoe Kravitz, Blake Anderson, Chanel Iman, A$AP Rocky
16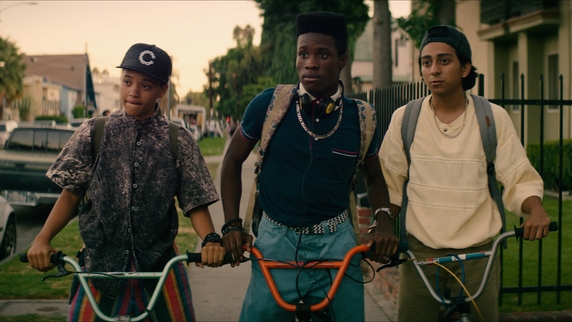 Dope tells the story of Malcolm (Moore) a teenager from a rough neighbourhood in Los Angeles known as The Bottoms. Malcolm has dreams of becoming a man of Harvard, but unlike many studious types, he isn't being pushed in that direction, quite the opposite actually. Malcolm has to fight against the social stereotypes being placed on him by pretty much everyone in his life given his race, socio-economic background and family life. As Malcolm says in the film when answering the question 'why do you want to go to Harvard', 'if I was white, would you even have to ask that question?'
Malcolm and his two best friends are obsessed with 90s hip-hop and dress like they've walked straight out of Saved By The Bell or The Fresh Prince of Bel Air, which immediately makes them stand out in their surroundings which are rife with gangs, drugs and violence.
So while this all forms the back-drop for what isn't at all a preachy or serious film despite it's thought-provoking subject matter, it's really the story of how...
Read Sinead Brennan's full review here
The Transporter Refueled
2.5/5
Starring: Ed Skrein, Ray Stevenson, Gabriella Wright, Loan Chabanol, Tatiana Pajkovic
15A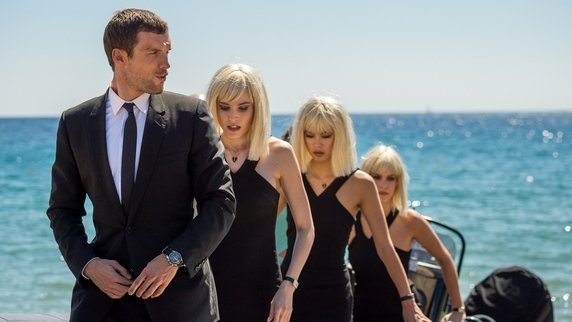 Ah, overhead shots of sea, sand and loungers. Now don't we all just perk up and sit up straight when we see a movie which announces its location as "the French Riviera?" Let the camera pan happily up and down the coast for a few minutes. Hold off on whatever you are about to give us and focus a while on sapphire sea, blinding sand, gently-waving palm trees, daiquiris in frozen glasses.
Not on your nelly - The Transporter Refueled has got a 15a cert so it will be swift on its route into the story, introducing us to Frank Martin (Ed Skrein) and his funky-looking car, as he does impressive things with the key fob before rendering a gang of thieves unconscious with some swift Jujitsu-type moves.
Then Frank heads off to meet his dad, Frank senior, who believes he has fooled his son into thinking that he spent most of his adult career selling Evian water. Now he is retiring - or at least he thinks he is - with a paltry 790 Euros a month to live on, clearly too little...
Read Paddy Kehoe's full review here
Click
here
for TEN's movie pages for interviews, videos, reviews and news