Kanye West has been revealed as this year's recipient of the Michael Jackson Video Vanguard Award at the MTV Video Music Awards this weekend.
The award, which was previously known as the Lifetime Achievement Award, is given to an artist at the peak of their influence to honour their body of work and their effect on popular culture.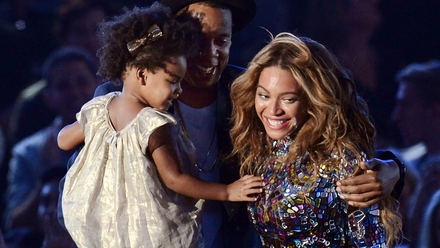 Blue Ivy and Jay Z presented Beyonce with the Michael Jackson Video Vanguard award last year.
Previous winner of the award include U2, David Bowie, Beyonce, Justin Timberlake, Britney Spears, Madonna and the Red Hot Chili Peppers.
Kanye is the owner of two VMAs already, taking home the Best Male Video trophy for Jesus Walks in 2005 and the Best Special Effects award for 2008's Good Life.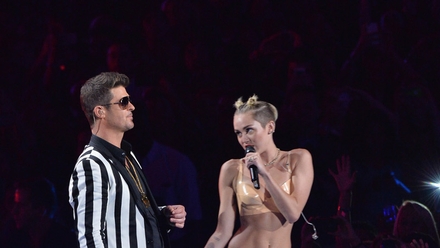 Robin Thicke and Miley Cyrus took to the stage in 2013 for a controversial performance of Blurred Lines.
This year's awards ceremony, which takes place in Los Angeles on August 30, will be hosted by Miley Cyrus and performers on the night include The Weeknd, Nick Jonas and Walk The Moon.
Kendrick Lamar leads the nominations this year with 13 overall, Taylor Swift has been nominated for 10 awards, with Ed Sheeran up for six.
Swift's music video for her new single Wildest Dreams, which stars Clint Eastwood's son Scott Eastwood, will premiere on the night. The star teased the video on her Instagram account.