Kanye West has said that he is tired of having to defend himself when he hears rumours about him and his family.
The Only One hitmaker addressed rumours that he and wife Kim Kardashian asked for 60 children to be removed from the play area at a Chuck E. Cheese restaurant in Los Angeles so their daughter North could play there alone.
Speaking to New York's Hot 97 he said, "I haven't even been to Chuck E. Cheese, but I'm glad that I heard that, so I could intercept it.
"First of all, they should be paying me to even say their name. I'm trying to stay off the carbs, I don't even eat pizza! What am I going to do at a Chuck E. Cheese?
"It's a bunch of rumours that just adds to the excitement, but I'm just living my life, man. I can't walk around trying to defend myself, chime in on everything."
Kanye also took the opportunity to speak out against critics of his daughter's name saying, "Like y'all be calling my daughter's name weird, like her name should be some name you've heard before.
"I don't like to say something's weird when it's innovative and fresh. I'm having a good time. I'm with my family, I'm getting the opportunity to create, work on my clothes, work on my films, work on Donda, the next album, work on the art project and deliver the innovation that I know I can."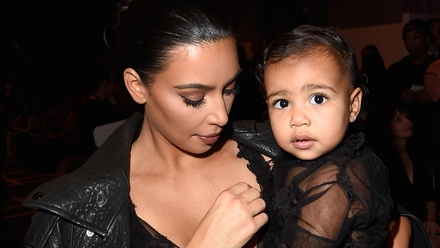 Kim Kardashian and North West