Go Set a Watchman, the long-awaited follow-up to Harper Lee's classic novel To Kill a Mockingbird, has been enjoying record-breaking sales. In the UK alone around 105,000 copies were sold, while no official figures have been released from Ireland, retailers such as Easons say sales were "particularly strong".
The book, which was written before To Kill a Mockingbird and was considered to be lost, has been published more than 50 years after Lee's Pulitzer Prize-winning novel.
So far the critical reception for the book has been mixed. There's been controversy over the depiction of Atticus Finch as a racist while questions are also being asked about how the book came to be published. Many have queried the 89-year-old author's ability to have consented to its publication.
RTÉ Washington Correspondent Caitriona Perry reported on the controversy surrounding the book, watch the report by clicking the link above.
Many stores opened at midnight as fans waited to get their hands on Go Set a Watchman. The new book, which features the same characters, is set in Maycomb, Alabama during the mid-1950s.
Arts and Media Correspondent Sinéad Crowley says despite a strong first chapter, the rest of the book doesn't live up to these opening pages and it suffers from an "uneven pace" and underdeveloped plot. However, she defended Lee's depiction of Atticus Finch, saying that while he is now less saintly, "it's not the job of the novelist to create only likeable characters". Read her full review here.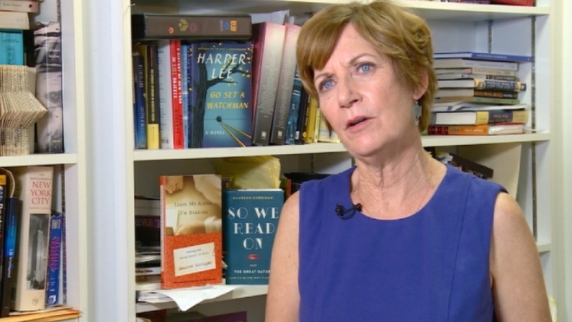 Maureen Corrigan, Critic-in-Residence and Professor of English at Georgetown University told RTÉ that the book is "very uneven". She described it as a "puzzle", "an unhappy read" and "hard to square" with To Kill a Mockingbird.
"People will be interested to read about Atticus and this almost bizarre transformation he seems to go through from an enlightened progressive in To Kill a Mockingbird to this very reactionary man with, I think, extreme views about race... So this is not an Atticus who we're familiar with," she said.
Corrigan continued: "One of the other aspects of the book, though, that is very compelling is the character of [Atticus' daughter] Scout. She's 26 in this book. She's still a tomboy, she lives in New York but she goes back to Maycomb to visit her father."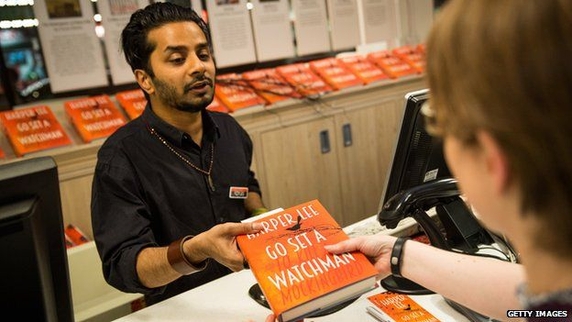 Britain's Telegraph newspaper only gave Go Set a Watchman a rating of two out of five with its critic complaining that by revealing Atticus' prejudices now, Lee "has merely demolished a fiction". However, The Times described the book as "more edgy and thought provoking" than To Kill a Mockingbird.
As Harper Lee's #GoSetAWatchman goes on sale, here are some of the first reviews in tweets https://t.co/wUmRauGCvE

— RTÉ News (@rtenews) July 14, 2015