Selma Blair has been cast to take on the role of Kris Jenner in the upcoming FX series about OJ Simpson.
Blair will portray the Keeping Up With The Kardashians matriarch in the series entitled American Crime Story: The People v OJ Simpson.
Jenner was a close friend of Simpson's wife Nicole Brown Simpson and was married to Simpson's lawyer Robert Kardashian.
The miniseries will follow Simpson's murder trial in 1995.
David Schwimmer will play Kardashian in the series, with Cuba Gooding Jr to play Simpson. Connie Britton, Jordana Brewster and Sarah Paulson will also star.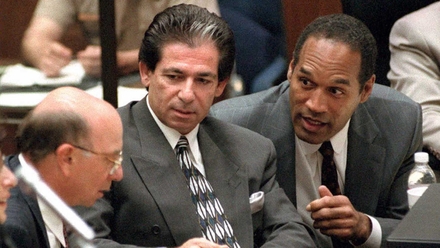 Robert Kardashian and OJ Simpson in 1995