Carey Mulligan has admitted that she never had any "grand aspirations" for her acting career saying she feels as though she is "living this incredible dream".
The Far From The Madding Crowd star told Psychologies magazine, "I'm still exhilarated by the experience of acting with immensely talented people, many of whom I've grown up admiring.
"I started out simply wanting to earn my living acting, and now I feel like I'm living this incredible dream. I never expected this and I never had any grand aspirations beyond finding the net job, so all of this has been an extraordinary journey for me."
Mulligan added that she often has "pinch me" moments and finds it bizarre to work with people she has admired since her youth, "To get to work with Baz Luhrmann and the Coen brothers in the same year was amazing."
On starring alongside Leonardo DiCaprio in The Great Gatsby she commented, "I have 'pinch me' moments constantly.
"At a certain point, you have to acknowledge how bizarre it is to be in a film with Leonardo DiCaprio, who's the actor you grew up watching in movies. I saw him in Romeo + Juliet when I was 15 and thought it was the best movie I'd ever seen, so acting with him was surreal. It was a heightened experience being in that place."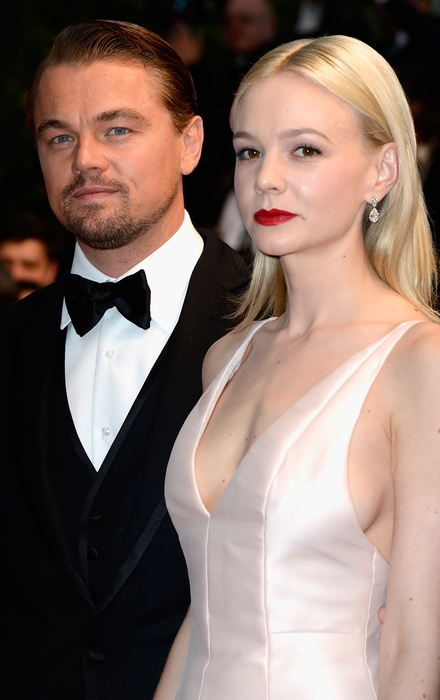 Leonardo DiCaprio and Carey Mulligan